Concrete, Foundation or Water Problems Near Salt Lake City?
These folks deliver sensible and reliable remedies to most types of wet basement, building structure, or sinking concrete slab problems.
If you think your place may have a problem with one of these things, just phone and talk about it.
After they check out your scenario, they will provide a plan on how to get it corrected.
What If I'm Not Sure If I Have a Problem or Not?
Sometimes it is apparent when you have a problem.
In other cases, the indicators aren't so easy to see.
And these complications can occur at any style of house, from a new house to an older one.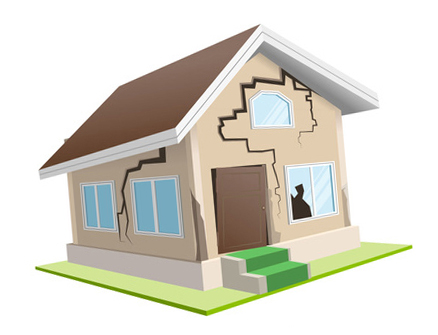 Below Are a Few Signs to Look For:
• An unusual crack in your foundation
• Unequal or sloped interior floors
• Doors and windows which stick to their frames when you try to open or close them
• Cracks with your inside or outside brick walls or mortar
• There's water in your basement after a rain
• Separated or cracking interior molding, frequently crown molding or door molding
• Splits in any solid surface interior or exterior wall
• Vertical cracking in drywall, happens most between a door frame and ceiling
• A wet crawlspace or water collecting too close to your home
• Significant cracks in a cement basement floor
• Floors have become irregular, sagging or weak, or floor tiles have become loose or broke
• Spaces between the ceiling and a wall or the floor and a wall
• Separations between exterior walls or a wall and the chimney
• Your basement appears humid, damp or has a musty smell
Is This a Really Big Job?
Property owners understandably presume their house problem is going to be extremely difficult to fix, but, actually, nearly all cases can get fixed.
These types of home repairs require prepared, experienced foundation repair contractors and teams, working with some really unique gear, to adjust and set a settling building foundation, do a house leveling or other substantial structure repair.
Basement Waterproofing Company in Salt Lake City
If you suffer from a wet basement, these experts can find out what is allowing rain water to leak into it.
The best solution for your wet basement may include taking some waterproofing treatments in your basement, fixing the soil grading and yard around your house, or a combination of the two.
Salt Lake Mudjacking (Concrete Slab Lifting) Service
One more service they do is mudjacking. Mudjacking is often called slab jacking or mud jacking.
This is the process they use to elevate up sections of your concrete walk, courtyard or porch that has slowly sunk a bit into the dirt through the years.
Mud jacking describes the technique when they pump a thick liquid compound under a sunken slab.
This thick material is strong enough to steadily thrust the slab up higher until it gets to the desired height.
Slab lifting is the recommended option to resolve your uneven porch or sidewalk.
What Leads This to Happen at North Utah Houses?
We can't see it take place, our ground under and around our home moves slightly over time.
It might settle and expand.
This happens mainly because of the exposure to water and temperature changes.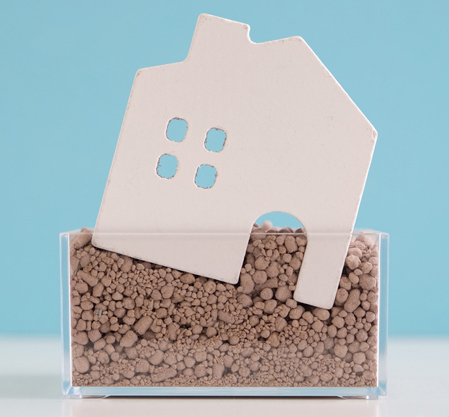 And while this motion is very small and irregular, these contracting and expanding motions can apply pressure on whatever building sits on top of (or in) that soil.
And over time, this repeated tension can impact the integrity of any kind of connected structure.
A few property owners develop difficulties in these areas; many others do not.
One of the key elements in preventing property foundation problems is how much water is around and under your house.
The properties of the ground your home was constructed on is a large component as well.
Some soil varieties swell more than others after they get exposed to moisture.
Fortunately, in northern Utah, most soil is in the moderate category, it doesn't swell as much as it could in a few other parts of the country.
Even a really large tree close to your house could be a contributing element.
A large tree's roots can go well underneath a home and draw out moisture from under the residence during hot and dry summer months.
This might make the ground way too dry and force it to contract and shrink.
As the years go by, environmental pressures working on your building basement could lead to a number of modest cracks.
Usually smaller cracks stay small; other times they get bigger.
Big splits welcome in moisture and small insects.
And moisture in your basement isn't a good thing.
I Don't Think I Can Afford a Repair Right Now
If you think you might be having a problem, you should get it checked out.
It could be the problem you're all concerned about isn't anything big.
But once you have it checked, at least you will know for sure.
You might just hope your house situation simply goes away on its own, but that won't happen.
It will not improve all by itself.
Little cracks grow up to become larger cracks. A little problem will still only become worse.
When you occasionally see rainwater down in your basement, the mix of water and enough time might lead to a mold problem.
And having a case of mold in your basement can lead to big trouble.
When you're considering selling your home, no buyer really wants to buy a house that has a structural concern or includes indicators of moisture previously in the basement.
And also, it's your duty to inform serious house buyers of the crucial flaws with your house before they purchase it.
So it does not make any sense not to fix the problem first.
They will come up with a plan to fix the problem.
Try not to worry too much.
Even many situations which seem to a house owner to be too difficult to repair can typically be remedied.
Granted, the work might require an advanced and frequently challenging process, but these projects can be done.
Why Call?
They're proud to note they've been working in this field for quite a while.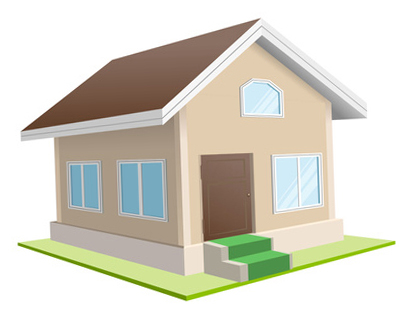 Your SLC contractor has all the knowledge and tools important to do an in-depth foundation inspection of your property and come up with an organized plan deal with your predicament.
This is a friendly contractor with the practical knowledge necessary to run safe foundation inspections and come up with a reliable plan to correct your situation.
Where in the Metro is There Service?
The usual service area essentially involves the metro area including near the SLC Airport, the University Area, Hogle Zoo, Glendale, Rose Park, Capitol Hill, Liberty Park, Sugar House Park and South Salt Lake.
Service is also available near Bountiful, Ogden and Layton, West Valley City, West Jordan, and the Provo and Orem area.
Services Often Performed:
Happy to Help Here:
SLC Airport
The University district
Hogle Zoo
Glendale
Rose Park
Capitol Hill
Liberty Park
Sugar House Park
South Salt Lake
Most any other suburb too