Wet Basement? Foundation Problems? Concrete Problems?
These pros do repairs on all sorts of building problems, which include sinking concrete slabs, soggy basements or chipped foundations.
If you think your St. Louis home might have a challenge with one of these areas, make a quick call and talk it over.
You can explain your scenario over the phone, and maybe you could coordinate a time for someone to come by your property and take a closer look.
Not Sure I Have a Real Problem
Certain property problems can be simple to spot; other problems come up so gradually many property owners never notice them.
Although most of these problems develop at older homes, even owners of new houses may encounter them.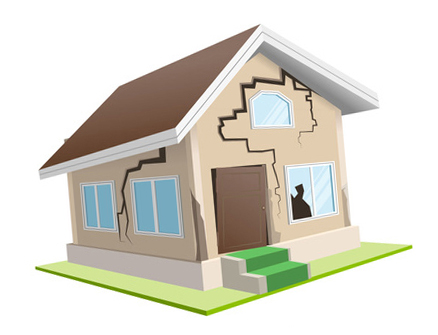 Clues That May Mean Your House Has a Problem:
• Water collects around your home after a rain or you have a wet crawlspace
• Windows or doors stick to their frames when you try to open or close them
• There's rain water down in your basement
• Gaps around doors and their frames, particularly external doors and garage doors
• Irregular or sloped interior floors
• Splits in exterior or interior brick walls or mortar
• Vertical cracks in drywall, especially between a door frame and the ceiling
• Any cracking in solid surface exterior or interior walls
• Cracked or separated wood molding, often crown or door moldings
• Significant cracks in a concrete basement floor or foundation
• Wood floors are sagging, weak or uneven, or tile floor sections have become loose
• Cracks between walls and ceiling or wall and floor
• Separations between meeting exterior walls or wall and chimney
Is My Problem Going To Be Hard to Fix?
In some instances a property owner will think their situation could be just about impossible to correct, but, in fact, almost all issues can be repaired.
However, these house repairs are tricky.
They require a trained and seasoned foundation repair contractor and crew, equipped with specific equipment, to adjust and change a settling home foundation, carry out a building leveling or other sizable structure operation.
Basement Waterproofing Service in St. Louis
In case you have a wet basement, the examination should determine what is causing water to leak into it.
The basement waterproofing solution they carry out with your property might not even entail any physical efforts in your basement at all.
Many homeowners fear they have to get at their basement walls, but that's not always the case.
Many times almost all of the work is concentrated solely on the landscape areas and soil around the house.
St. Louis Slab Jacking Services
One more service they offer is mudjacking. Mudjacking can often be termed slabjacking or mud jacking.
This is the procedure they employ to raise back up areas of your concrete walkway, patio or driveway which may have gradually sunk a bit into the soil over the years.
Mud jacking describes a process where your work team will forcefully push a dense substance underneath the lowest slab.
This material builds up below the slab and pushes the slab upwards to its optimal level.
When it's completed, all your slabs will be at the exact same level again.
Concrete lifting can better the appearance of a walkway but also help stop trips and falls.
Why Do These Issues Happen?
Well, one of the leading factors is because of the natural behavior of the soil.
The soil which lies underneath our houses shifts every now and then. It shifts.
The ground will expand and then contract when it gets subjected to water and changes in temperature.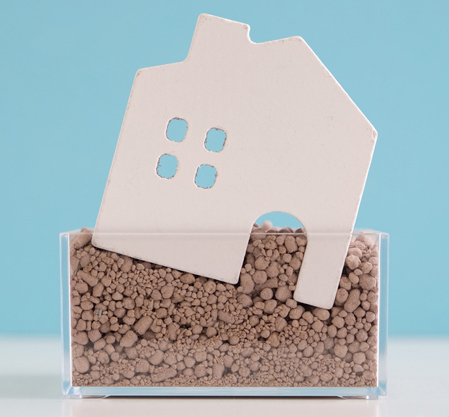 This continuing swelling and shrinkage of the dirt our homes sit on can lay considerable stress on all types of houses.
Even if you cannot alter the weather or the physical makeup of our ground here in Missouri, constructing a home that sits on a lot with poor drainage or insufficient grading can be leading elements in whether or not your home turns into a bad situation.
Likewise, simply having proper rain gutters can help keep excess water from pooling up too close to your house.
It's a simple task that can have a major effect.
Another considerable aspect in evaluating potential structure issues is the makeup of the soil the house rests on.
Some kinds of soil capture more moisture than other kinds of soil do.
In this part of the country, we're fairly fortunate, the normal soil composition here is considered only somewhat absorbent.
Most neighborhood soil is not highly absorbent, so we tend to have fewer problems with it
But different kinds of natural forces can lead to little cracking in your foundation letting in air, moisture and tiny insects, and tiny cracks can get bigger every year.
Our Best Advice is Don't Wait Too Long
When you have a predicament at your home, you should get it checked out and corrected.
It usually isn't something you should put off for long.
If you find out you need to get some repairs done, you should not disregard that advice.
Don't forget, your foundation sustains the whole house.
The walls, roof and floors rely on it.
These situations should be covered when they are uncovered.
If your basement has rain water periodically seeping into it, conditions can range from unusual humidity to a mold problem.
And each season the symptoms just get worse.
It isn't an issue you ought to ignore and let the following owner be worried about.
If your home for sale demonstrates any indications which suggests it has a structure challenge, practically all potential buyers will pass on it.
Possible buyers can be worried that this house might require a considerable repair once they move in.
It won't make any sense to not fix the problem first.
It doesn't matter how difficult your situation may seem, most scenarios can be corrected.
Some jobs are harder than others and some may involve a complicated repair process, but they can be done.
So try to not worry too much until you have your property looked over.
A Local Contractor
Maybe you should contact one of the good local organizations that have been doing work in this field for several years.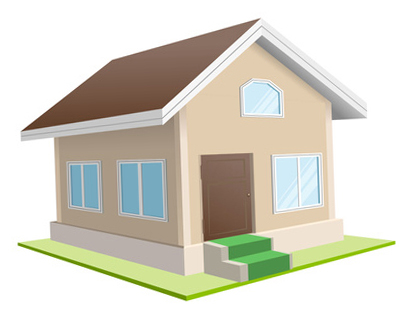 These area building contractors and work teams have earned the knowledge to manage extensive structure inspections and properly get rid of your circumstances.
Which Neighborhoods Do They Work in?
These pros work across the St. Louis metro area, including downtown, Botanical Garden, Forest Park, Lafayette Square, Old North St. Louis, West End, University City, Clayton, Richmond Heights, Maplewood, Pagedale and Overland.
Inspections and estimates are available in the suburbs too – North side, Chesterfield, South side, O'Fallon or East St. Louis.
The Kind of Work That Gets Done:
– Structure Leveling
– Building Foundation Repairs
– Concrete Slab Jacking
– Building Waterproofing
– Concrete Crack Repairs
Happy to Help Here:
Downtown
Botanical Garden area
Forest Park
Lafayette Square
Old North St Louis
West End
University City
Clayton
Richmond Heights
Maplewood
Pagedale
Overland
Most of the outer suburbs too