Problems with Your Foundation or Concrete at Your Seattle Home?
Find a local pro who has affordable remedies for many types of house structure, sinking cement slab or wet basement situations.
If your building or property has an issue in one of these areas, maybe you aren't really convinced how bad your problem is.
You might make a quick phone call and discuss it with someone who can tell.
They'll do their best to give you some information and recommendations right over the phone.
And they can schedule a time to come over and check your situation and include some information and support on how to get your issue resolved the right way.
How Do I Know For Sure I Have a Problem?
In some instances, a Western Washington property owner can spot they have a structure problem. Sometimes, the evidence is clear.
Other times the issue is more difficult to identify.
Unfortunately, these problems may show up regardless of what kind of house construction you have.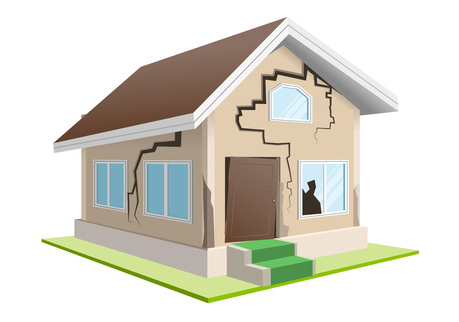 Indicators You Could Have a Foundation Concern
• You detect irregular or not level interior floors
• There are spaces right around doors, usually an external door and garage door
• Some doors or windows stick to their frames when you attempt to open or close them
• There are splits in exterior or interior brick walls or their mortar
• There is a vertical crack in sheet rock, often between a door frame and the ceiling
• There is water in your basement
• You see separating or cracked interior molding, such as door molding or crown molding
• You suspect a floor is sagging, bent or uneven, or floor tiles are loose or broken.
• There's a separation between two exterior walls or a wall and the chimney
• You spy a crack in a solid surface interior or exterior wall
• You have a wet crawlspace or water collecting by your house after a rain
• You can see large cracks in your concrete basement floor or concrete blocks
• There are spaces between a wall and ceiling or a wall and the floor
• Your basement seems damp, unpleasant and has a musty smell
My Problem Looks Big – Can it Be Corrected?
Home structure troubles can be difficult to repair, but they can be corrected. Other issues, like lifting a piece of a cement sidewalk, are a lot less difficult.
Naturally, these kinds of building repairs require a top foundation repair contractor and work team, working with the right gear and tools, to solve a sunken house foundation, perform a building leveling process or other serious structure situation.
Seattle Basement Waterproofing Company
In case you are finding water in your basement every once in a while, we will find out why it is happening and how to prevent it from happening again.
In order to waterproof your home, they could work down in your basement, concentrate just on the ground and landscaping around your home, or perhaps work on a blend of each.
Sometimes, simply regrading the grounds, replacing gutters and investing in an outside drain might get rid of the issue without needing to tackle your basement walls at all.
Seattle Area Slab Jacking Services
If a section of your concrete front walk, patio or driveway is sunk below where it initially was, they could usually take care of that too. The procedure used is called mudjacking (sometimes known as slab jacking).
The process of slab jacking is straightforward but effective.
A thick liquid substance is forced straight below the slab that has sunken. This heavy mixture spreads out to occupy every empty cavity and begins to force up the slab. Once the section has reached the proper height, the job is stopped.
Concrete slab lifting will help the appearance of walkway segments when one or more section isn't at the appropriate height. Having them to the correct height will also help avoid tripping incidents and falls from having uneven adjoining sections.
Why Do These Kind of Issues Occur Anyway?
Under your house and driveway, the earth is slowly moving. It may contract or expand as a result of exposure to water, changes in temperature and other elements.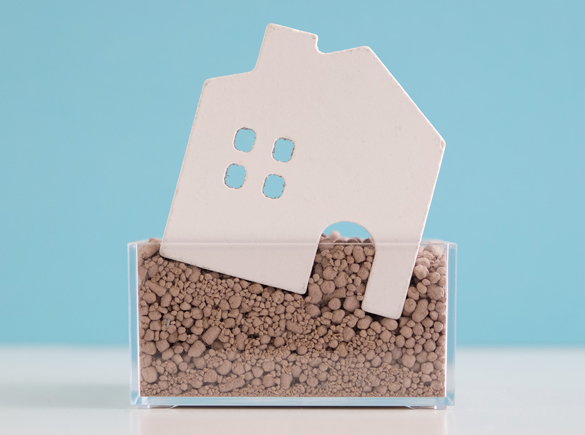 This slow, but sustained movement could cause the structure on top of the soil be stressed.
Elements of foundations can slightly move up or down or sideways. But even a minor movement, over a few years, can result in a big problem with the structure itself.
Even if you can't influence the weather or the make-up of the soil here in King County, having your house sitting on a yard that has awful drainage or insufficient grading can be big causes in whether or not you experience a weak foundation problem at your residence.
Likewise, simply getting proper rain gutters can really help keep unwanted water away from your home. It's a basic remedy which can have a major effect.
The specific type of soil your home was built on can be a great detail as well. Some kinds of soil will swell and enlarge more than others when they get exposed to moisture. Fortunately, in the Emerald City area, our ground is classified as only somewhat absorbent, it doesn't take in as much rainwater and swell as much as some other soils will in some other parts of the US.
Sometimes something as seemingly harmless as having a large tree next to your house might result one day in a complication. The long roots of a big tree may grow underneath a house, press up against the cement and even extract too much moisture from the soil during our hot, dry summer seasons, making the soil under the home too dry.
These kinds of environmental stress can contribute to the development of petite cracks in your house's foundation. These minor splits will invite moisture, humidity and even tiny bugs, and then those small cracks will get bigger as years go by.
Do I Really Need to Get My House Inspected?
If you believe you might have something going on at your place, make an appointment to have it inspected by a person who has expertise in this field.
Maybe you don't get the job done right away, at least find someone to take a look at it so you understand what the situation is.
You shouldn't neglect it and hope it fades away, because it won't. Foundation crack repair is a problem you ought to get working on sooner as opposed to later.
Your foundation supports your entire house. The walls, floors and roof depend on it. If you don't look after it you may find yourself in an extreme circumstance later.
Anytime a basement is letting moisture drip into it, the ensuing troubles may range from a damp smell to mold growth. Plus, each season the circumstances will usually grow more serious.
In case you are looking at trying to sell your home, remember, no home buyer is interested in putting money down on a property with a structural challenge or which has indications of moisture in the basement.
And also, it's the seller's obligation to inform the buyer about any significant home faults. You don't want to have to say that you were told there's a bad situation, but you did not get it corrected.
Quite a few problems that look to the homeowner as being too difficult to solve can usually be solved after all. Some may require a complex and often tricky procedure, but they can get done.
A Local Contractor
There are good area organizations that have been doing work in this home repair field for years.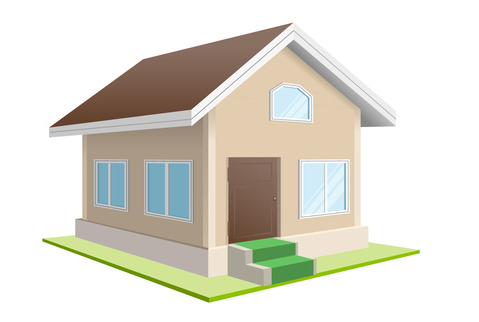 These local contractors and teams have the practical knowledge to conduct precise foundation inspections and also systematically deal with your circumstance.
Areas They Can Work In
The typical service area consists of the downtown areas of Belltown, First Hill, International District, SoDo, Pioneer Square and South Lake Union, and most of the rest of the Seattle metro area as well.
If your Washington property is in an area that they can't service for some reason, they'll simply tell you when you call.
Home Problems We Handle:
– Crack Repair
– Fixing Foundations
– Leveling Properties
– Leveling Concrete
– Waterproofing Basements
Is There a Contractor Near Me in Seattle?
They regularly work all over Seattle including the downtown neighborhoods of Belltown, First Hill, Pioneer Square, South Lake Union, SoDo and the International District.
They also handle the suburbs such as Ballard, Beacon Hill, Burien, Capitol Hill, Central District, Edmonds, Fremont, Greenwood, Highland Park, Industrial District, Kent, Lake City, Magnolia, Mountlake Terrace, Mukilteo, Northgate, Queen Anne, SeaTac, Shoreline, University District and West Seattle.
Thanks.
Foundation Solvers 1715 NW 58th St Seattle, WA 98107 206-539-1117