Concrete, Foundation or Wet Basement Problems in Renton?
Find someone to repair sinking concrete slabs, house structure issues, concrete cracks and wet basements.
If you are experiencing a problem at your house in one of these areas, contact a good choice to help you out.
If you make a quick call, you can talk about what is going on and set up a time to come by your house and give you their opinion on how it could be fixed.
Not Sure If You Have a Problem or Not?
Some house problems can be easy to spot; other problems happen so gradually that many homeowners don't notice them.
And while a majority of these problems take place at older homes, even owners of new homes may experience them.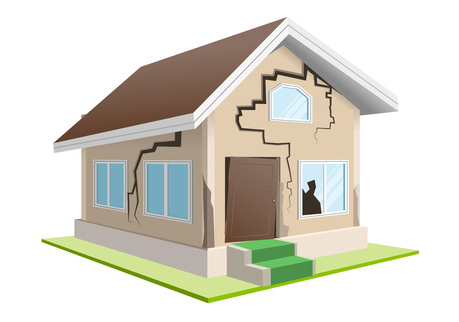 Here Are a Few Symptoms to Look Out For:
1. Sloping or uneven interior floors
2. Separated or cracked molding, especially crown molding or door molding
3. Large cracks in a concrete basement floor or foundation
4. Floors are uneven, sagging, weak or warped, or floor tiles have become loose or broke
5. Cracks in interior or exterior brick walls or mortar
6. Gaps between a wall and ceiling or a wall and floor
7. Your basement is damp, humid or has a musty smell
8. Cracks in solid surface interior or exterior walls
9. Gaps around doors, especially exterior doors and garage doors
10. A wet crawlspace or pooling of water near your house after a rain
11. Gaps or separation between exterior walls or a wall and chimney
12. Doors and windows that stick to their frames when you try to open them, or close hard
13. Vertical cracks in sheet rock, usually seen between a door frame and the ceiling
14. Water in your basement
Are These Problems Hard to Correct?
House structural problems can be difficult to fix, but they can be fixed. Other issues, such as lifting a section of a concrete sidewalk, are much easier.
Complicated projects require an experienced contractor and work crew. They also require the right tools and equipment.
They have the experience and equipment to get the job done right.
Renton Basement Waterproofing Services
If you are getting water in your basement every once in a while, an expert can determine why it is happening and how to prevent it from happening again.
The right solution to your wet basement might involve doing some waterproofing tasks in your basement, working on the grading and landscaping outside your house, or a combination of the two.
Renton Concrete Lifting
Another service offered is concrete slab raising. Some people call this process mudjacking or slab jacking. If you have a section of your concrete driveway, walkway or patio that has sunk into the soil so that is no longer even, they can raise it back up.
In order to raise your slab, a good technician will force a mud-like substance under the section of your sunken slab. This mud expands, hardens and forces your concrete up to the right height.
Once your sidewalk, patio or driveway slabs are all the same height again, they are going to look a lot better. And nobody will be tripping on them either.
What Causes These Problems?
Underneath your house and driveway, the soil is slowly moving around. It contracts and expands due to moisture, temperature and other factors.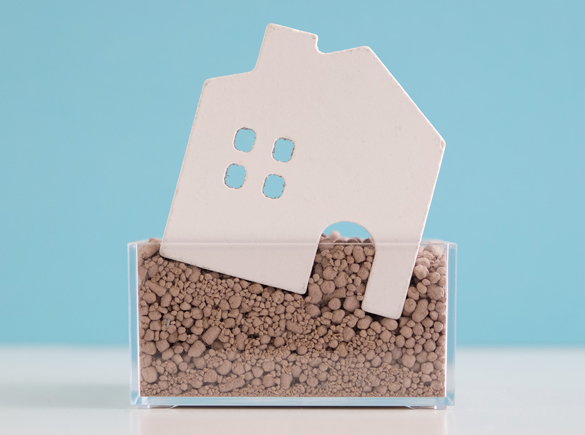 This slow, but constant movement can cause the structure above the soil to stress. Parts of foundations can slightly move up or down or sideways. But even a small movement, over time, can result in an exaggerated problem with the structure itself.
One of the keys to keeping a house structure strong is to keep excess water away from around and underneath the house. First, a house that sits on a properly graded lot will see rainwater move away from the structure and not toward it. And a house equipped with good rain gutters and possibly an additional drainage tactic such as a French drain system, will also be in a better position to not have excess water under and around the structure.
Another factor that impacts these issues is the makeup of the soil underneath the house. Different types of soils vary in how much water they retain. Some soil retains more water (and swells and expands) more than other types do. The soil here in King County is considered only mildly absorbent, so that factor is in your favor.
Just having a really big tree close to your house can be a contributing factor. A large tree's roots can extend well underneath a home and extract moisture from under the house during hot summer months. This can make the soil too dry and force it to contract.
These stress elements can contribute to the development of small concrete cracks over time.
Small cracks let in moisture and can grow into bigger cracks. And bigger cracks can create problems.
It's Best to Not Wait Too Long
If you think you might be having an issue with your property, you should at least get a professional to inspect it and get their opinion.
Cracks and other problems with your concrete are not going to get better over time. It is almost always best to get the problem fixed as soon as you can.
Your entire house rests on the foundation, it deserves to be taken care of.
When a basement has water slowly getting into it, problems can range from a musty smell to mold. And each year the symptoms will get worse.
If a house has any visual clues that might suggest it has a structural problem, most home buyers will pass on it. Buyers are afraid that the house might need a big repair.
Plus, since you need to inform any serious home buyer of any major defect with your home before they buy it from you, it is better to fix the problem first.
Look, homeowners sometimes think their problem is going to be almost impossible to fix, but, in most cases, an experienced WA contractor can get the issue corrected. Sure, the process might be pretty complicated, but it can usually be done.
You Have Choices
When it comes to deciding upon which company to use, you have a few choices.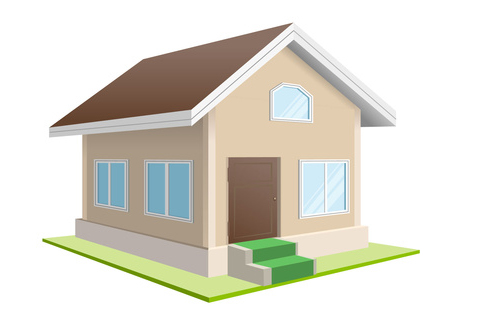 These local contractors have the necessary experience to carry out reliable foundation inspections in Renton and you will be happy with the work.
The Typical Local Service Area
They can service the vast majority of homeowners in King County. Even if you live a bit outside of the area, make a quick call anyway and they can let you know for sure.
Types of Services That Get Done:
– Crack Filling
– Building Foundation Fixing
– Basement Sealing
– Leveling Concrete
– Building Leveling
A Contractor Near Me in Renton?
They work all over the general South Seattle area.
Thanks.
Foundation Solvers 1715 NW 58th St Seattle, WA 98107 206-539-1117