Concrete, Foundation or Wet Basement Problems in Vancouver WA?
You can find reasonable solutions to all types of home structure, sinking concrete slab or damp basement situations.
If you think you are having a problem in one of these areas, you should make a brief call to discuss it.
Your local contractor can probably provide some solid advice over the phone, plus they will set up a time to come over and inspect your property.
I'm Not Really Sure What My Problem Is
Look, it can be hard to know sometimes if you have a real problem or not. For example, many basement cracks don't mean anything serious; in other cases, they could indicate something big is wrong.
In other scenarios, like when you have rain water in your basement, it's pretty obvious you have a dilemma that needs treatment.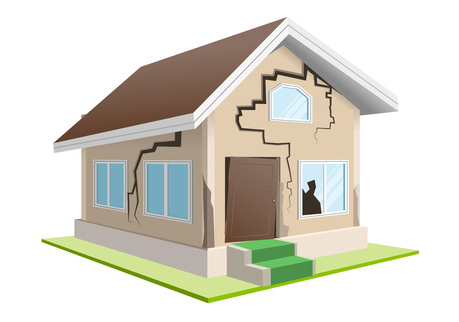 Simple Warnings That Might Signal You Have a Problem:
• Floors have become uneven, weak or pitched
• There are puddles of water close to your house after it rains
• Your basement is humid or damp or smells musty
• Separating wood molding, often door or crown molding
• Rain water gets in your basement
• Cracking in exterior or interior walls, bricks or mortar
• Gaps around a door, often an exterior or garage door
• Doors or windows are sticking to their frames when you open or close them
• Vertical cracks in sheet rock, often up between your door frame and the ceiling
• Separations between exterior walls or walls and chimney
• Substantial cracks in your cement basement floor or foundation
• Gaps between a wall and floor or wall and ceiling
Are These Problems Hard to Correct?
Major building structural problems, which includes leveling an entire house, is a large task, but these sorts of tasks are performed every day. They get done.
Homeowners are occasionally astonished that someone can permanently lift and straighten their home, yet it is possible. You just have to find the right contractor to do it for you.
With that in mind, these types of improvements will need the attention of a professional foundation repair contractor and staff.
And they must have the correct equipment to modify a sunken house structure, carry out a house leveling or properly complete another kind of significant structure issue.
Vancouver Basement Waterproofing
If you're often discovering water in your basement, why not have one of these waterproofing specialists check it out and learn what is allowing it to happen.
The plan to waterproof your building might not involve actual work on the structure itself, but instead only the ground and landscaping around the dwelling.
They will be able to develop a way to correct your situation.
Sinking Concrete Slab Lifting in Vancouver WA
A different service provided is concrete slab lifting. Some people call this process mudjacking or slab jacking.
If you have a portion of your concrete drive way, walkway or veranda that has sunk down into the soil so it is no longer even with the other sections, they can raise it back up to the right level.
Mudjacking is an operation where your work crew will shoot a mud-like material underneath the sunken slab. This mud is thick enough to incrementally push the slab further up to the optimal level.
Once each of your sidewalk, porch and driveway slabs are all at the same level again, it's going to look better. And nobody should be stumbling and tripping on the uneven edges either.
How Come I Have This Problem?
Underneath your home, driveway and patio, the earth is gradually shifting. It swells and shrinks as a result of wetness, changes in temperature and other variables.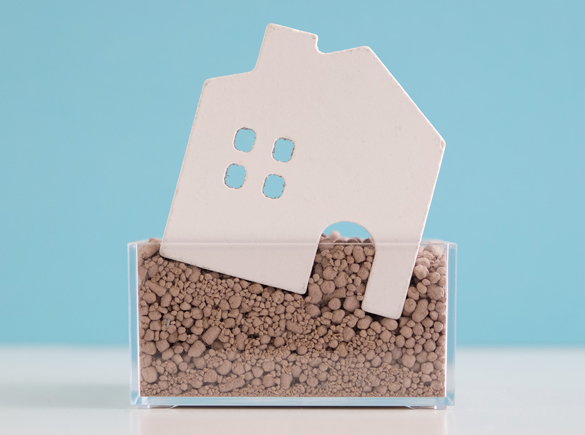 This small, but repeated shifting can cause the structure in the soil to react.
Portions of the foundation might slide down or up or even sideways. The shifting is small, but even nominal motions, over time, may result in an issue with the building itself.
One of the keys to keeping a structure solid is to keep rain water away from around and underneath the building.
First, a building that sits on a properly graded residential lot will compel rainwater to flow away from the home instead of toward it.
A residence equipped with dependable gutters and possibly an additional drainage solution such as a French drain, will be in a stronger position to not encounter unwanted water under and around it.
The exact style of soil your house was constructed on is a fundamental contributing factor as well. Some varieties of soil will swell and enlarge more than others will after they get exposed to moisture.
However, in south Clark County, the soil is classified as only mildly absorbent, it doesn't absorb as much water or swell as much as some other soils will in other sections of the country.
One other less common cause that could develop from time to time comes from having a great tree that was planted and growing too close to your home. When that tree gets large it might cause problems as the roots spread out beneath the residence and puts pressure on sewer lines and anything else it touches.
These kinds of environmental tension might contribute to modest cracks in your home's structure. And these modest cracks let in dampness and tiny bugs, and these little cracks may get larger each year.
Can't I Just Wait?
When it seems like you have an issue, you should have it looked at by a specialist. At least call someone to have a look at it.
Cracks and difficulties with your cement will not magically improve over time all on their own. It's best to get the trouble repaired when you can.
Your complete house sits on its foundation, it needs to be watched out for and cared for.
If you notice moisture in the basement, it suggests a problem. Whenever water seeps into your property it will prompt situations including mold. And it will only get worse as time goes by.
If your house contains visible indications that could suggest it has a structural problem, the vast majority of home buyers will pass on it. Shoppers are worried that the home might require a big repair.
As a real estate seller, you should divulge to the purchaser any major issues with your property or you could be in trouble later. So you should not just try to ignore the problem and leave it up to the next guy.
If you're worried about your house situation, it's best to at least learn where you stand.
Some conditions can appear to the homeowner to be almost very hard to solve. But a knowledgeable contractor can usually get them fixed. Sure, the repairs may involve a pretty complicated task, but they can get done. Try not to be worried until you have an inspection done.
Finding the Right Choice?
Work with a company that has been doing work in this particular home repair niche for some time.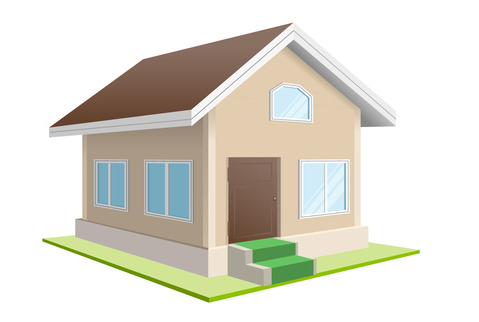 These local contractors have the working experience necessary to perform detailed foundation examinations all along the Washington/Oregon border and completely correct your issue.
Where in South Washington Do They Operate?
They will generally work all over the city, including the Countryside Woods, Fircrest, Fishers Landing, Five Corners, Harney Heights, Lincoln, Minnehaha, North Image, Oakbrook and Vancouver Heights neighborhoods.
They also work on the south side of the river in Portland too. Just call and explore the situation you are having.
Typical Job Tasks:
– Making Houses Level
– General Foundation Fixes
– Concrete Slab Jacking
– Filling Up Concrete Cracks
– Sealing Basements
Is There a Contractor Near Me in Vancouver WA?
They regularly work in south Clark County, including the Countryside Woods, Fishers Landing East, Fircrest, Five Corners, Lincoln, Harney Heights, Minnehaha, North Image, Vancouver Heights and Van Mall neighborhoods.
They also cross the river to work in north Multnomah County too.
Thanks.