Foundation, Concrete or Water Problems in Kansas City MO?
These pros give affordable and trustworthy remedies to most types of wet basement, home structure, or sinking concrete problems.
If you suspect your house might have issues with one of these things, you should make a quick call and talk it over.
They are ready to speak about your building's situation on the phone, and they will establish a meeting to swing by your place and take a look at what's going on.
What if You're Not Sure There is a Problem?
Sometimes Missouri homeowners don't have any difficulty recognizing they have a structure problem.
Many times they are noticeable. Other times, the warning signs are really harder to see.
But in most of the cases we come across, the circumstances fall somewhere in the middle of the two.
A homeowner observes an unusual crack, or a wall seems a little bowed or a part of the floor appears to slope a little.
But there's not enough visual proof for the homeowner to make their own judgment.
That's where the skills of a trained foundation inspector will come in handy.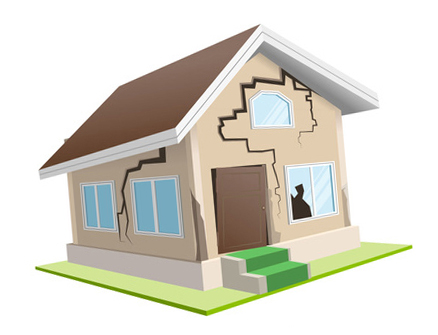 Signs That Could Mean Your House Has a Problem:
• Cracks in sheet rock, normally between the door frame to the ceiling
• Long cracks in a concrete foundation or basement cement floor
• Irregular or sloping interior floors
• Gaps or any separation between exterior walls or a wall and chimney
• Cracking in exterior or interior walls
• Windows or doors that close too hard or stick to their frames
• Water gets into your basement every so often
• Gaps between a wall and its ceiling or a wall and the floor
• A damp crawlspace or strange collections of water near your house after rains
• Separated or cracked interior molding, usually crown or door molding
• Your basement is musty, damp or humid
• Floors feel spongy, sagging, or irregular
• Cracks in interior or exterior brick walls or its mortar
Can My Issue Be Fixed?
A homeowner may imagine that certain foundation issues could be very difficult to fix, but, in fact, nearly all can be repaired by a professional contractor.
However, these kinds of house improvements do require trained structure repair companies and teams, utilizing specialized equipment, to alter and fix a settling house structure, complete a house leveling or complete another major structure issue.
Basement Waterproofing Company in Kansas City
In the event you a wet basement, the examination should determine what is causing rain water to drip into it.
It is possible they may know how to correct the problem without the need for access to your basement walls after all.
Kansas City Slab Lifting Service
If parts of your cement front walk, terrace or driveway has sunken, they will make that better too.
The operation is referred to as mud jacking (also called slab jacking).
Mudjacking is a procedure where your work team will forcefully push a mud or caulk-like compound below a sunken cement slab.
This particular thick liquid builds below the slab, solidifies and drives the slab to raise up back to the desired level.
Slab lifting improves the look of sunken walkway areas by getting them all the same height again.
This also aids in preventing accidental stumbles, trips and falls.
How Do These Circumstances Come About?
Below your home and driveway, the earth is deliberately moving around.
It expands and contracts thanks to exposure to water, temperature and other elements.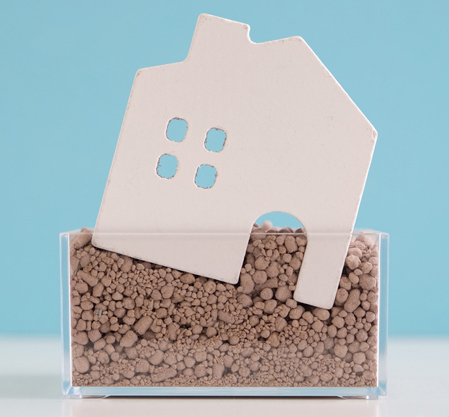 This gradual, but regular motion could cause the structure above the soil be stressed.
Portions of house structures can barely move up or down or sideways.
But even just a minimal movement, over time, can result in an exaggerated issue with the structure itself.
We might not be able to control our weather or the soil makeup here in western Missouri, but there are several variables you can control.
To start with, your property ought to be graded so that it transfers rain water away from your home.
Second, you need a pretty good gutter system for preventing the rain that lands on your house from gathering around it.
The attributes of the ground your home was built on is a big element also.
Some soil varieties swell and contract more than others once they get exposed to water.
Missouri has several types of soil, some locations are worse than others.
The long roots of a big tree close to your house may actually extract all the existing moisture from under your house, making it get too dry during our hot and dry summer months.
This extreme lack of moisture may cause the soil to contract and shrink too much.
After a few years, you might notice slight cracking around the structure of your property.
These minute cracks will allow in moisture and air, and then those smaller sized cracks can grow just a little bigger every year.
Do I Really Need to Get My Home Inspected?
Look, in case you have some problem with your house that is concerning you, get a professional to at least have a look at it.
At the very least you'll know what your situation is.
It could end up that you don't actually have a significant problem and you don't have to have it fixed.
You may have been worried for no good reason.
But you are better off getting it looked over and at least understanding just what your issue is.
You should not try to neglect the matter and hope that it goes away.
These kind of issues won't just go away.
Basement structure crack repair is something you should deal with soon.
Remember, your foundation physically is holding up your complete home.
The floors and walls are dependent on it.
If you forget to take care of it you might end up in a worse situation later.
And if you're seeing rain water in your basement on a somewhat consistent basis, it may result in mold.
And nobody wants a mold condition in their house.
If you're planning on selling your home, no real estate buyer is interested in a property that has any serious foundation condition or has obvious signs of past water damage in the basement.
And if you're planning to sell your house, you want to divulge to the purchaser any known crucial problems with your house or you could get into trouble after the sale is completed.
In some situations, homeowners feel their situation is so bad it will turn into a sizable major project and it will cost them a small fortune to do.
They sometimes turn out surprised that it can be solved successfully.
But a property owner usually doesn't know for sure until they have it looked over by a specialist.
Who Will Fix It?
This is a business that have been working in this home improvement specialty for years.
They expect to continue performing good work long into the future too.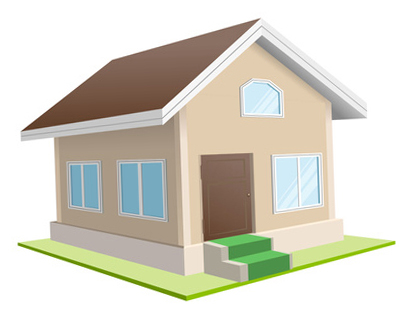 These crews have the important knowledge to do a comprehensive foundation inspection as well as correctly and expertly work to eliminate your house problem.
KC Suburbs Where Jobs Get Done
These pros work on jobs all over the metro area.
They can handle most jobs around the downtown, Crossroads, Midtown, KC Zoo area, Roeland Park, Blue Valley Park and the East Side.
Work goes on in the suburbs too — Independence, Lee's Summit and the North Side.
Just make a quick call and explore the problem you're going through.
Types of Jobs That Get Done:
– Crack Repair
– Fixing Foundations
– Leveling Whole Properties
– Leveling Concrete Slabs
– Waterproofing Basements
Happy to Help Here:
Downtown KC
Crossroads
Midtown
KC Zoo area
Roeland Park
Blue Valley Park
East Side
Most any other suburb as well