Foundation or Concrete Problems in Oklahoma City
These folks deliver helpful approaches to structure, wet crawl space and sunk concrete slab troubles in properties around OKC.
In case you have one of these issues, these pros will get it resolved.
They can deliver some info on the phone, or arrange a time to drive over to give your building a good inspection and give some advice regarding how to get it taken care of.
What if You're Not Sure There is a Problem?
Sometimes homeowners cannot tell they have a structure problem; In other instances, the symptoms are readily apparent.
And many situations fall someplace in the middle.
The homeowner notices a crack, a somewhat uneven wall or a floor that is somewhat sloped.
But there usually isn't adequate proof for the homeowner to make their own determination.
That is where the skills of a foundation inspector are helpful.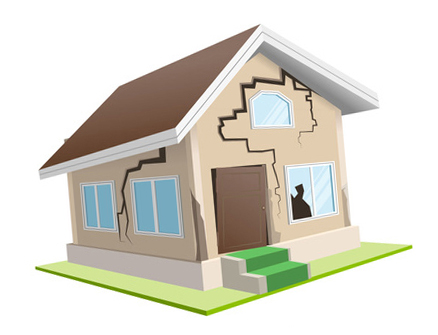 Have You Discovered One or More of These Indicators:
• Gaps around doors, mainly outside doors and garage doors
• Windows or doors which stick to their casings when you attempt to open them, or close too hard
• Irregular or sloping interior floors
• Separated or cracked interior molding, mainly crown molding or door molding
• Cracks in interior or exterior brick walls or mortar
• Cracking in solid surface exterior or interior walls
• Up and down cracks in sheet rock, often seen between the door frame and the ceiling
• Significant cracks in a concrete slab floor or foundation
• Gaps between a wall and ceiling or a wall and floor
• Gaps or separation between two exterior walls or a wall and chimney
• A soaked crawlspace or visible pooling of water close to your home after a rain
• Floors are sagging, weak, look warped or irregular, or floor tiles are loose or broke
Aren't Foundation Problems Hard to Fix?
Some house structure problems seem like they could be extremely hard to remedy, but nearly every one can be fixed.
A lot of the repair jobs are somewhat basic; some of the jobs are very hard.
But these kinds of house improvements do need professional foundation repair contractors and experienced crews, using the best equipment, to carry out a proper house leveling, save a sunken building foundation, or successfully complete any other serious house challenge.
Oklahoma City Crawl Space Waterproofing
If you notice water pooling around your place, they will find out why it's happening and determine how to stop it.
Your waterproofing repair may not involve any sort of work on the structure of your house at all, but work instead just on the yard and landscape grading directly around the house.
No matter what it takes, they will come up with an affordable agenda to fix the issue.
Oklahoma City Concrete Slab Jacking Lifting Service
Another service they can do is cement slab lifting.
Some people label this technique mud jacking or slabjacking.
If you see a portion of your concrete patio, porch or walkway that has sunk down into the soil so that is no longer even with the other sections, they will raise it back up again.
Mud jacking is when they forcefully send a caulk-like mixture beneath a submerged cement slab.
After this liquid builds up under the slab, it then drives the slab to rise up to the height you need it to be.
Once your concrete sections are all the very same level, they will look a whole lot better and folks will not be stumbling on the uneven joints where they meet each other.
Why Is This Happening to My House?
Well, one of the biggest reasons is because of the behavior of the soil.
The dirt that lies underneath our homes changes occasionally. It shifts and moves.
The soil will contract and then expand as it gets exposed to moisture and changes in temperature.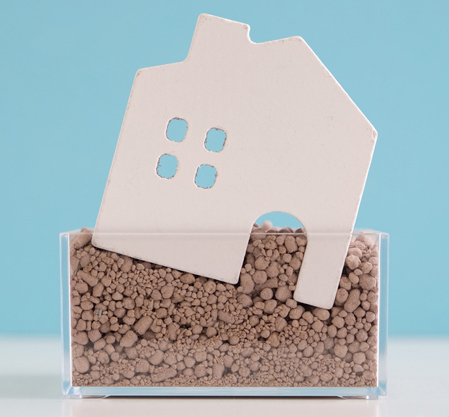 This regular swelling and contracting of the earth our houses rest on can place big stress on all types of buildings.
Even when you cannot control our weather, having your house built on a residential lot which has poor drainage and improper grading or failing to install working rain gutters can be big variables in whether or not your property develops a structure or water problem.
A few property owners run into complications in these areas; most do not.
The best ways to stop house foundation problems is to keep water from being around and under your home.
Another critical factor is the composition of the particular earth your house was built on.
Some types of soil swell and contract a lot more than other soils do when they get exposed to water.
Around here, our soil can vary from one area to the next pretty substantially. In many areas, it is moderately absorbent.
One other reason for difficulties is having a big tree too near to your house.
This can lead to problems when the roots grow underneath the home and put strain on water and sewer pipes as well as your slab.
These stress factors can contribute to the development of tiny concrete cracks after a while.
Little cracks let in humidity and can grow into larger cracks. And those bigger cracks can lead to challenges.
Maybe I Can Deal With This Another Time?
If you have a situation at your house, you should get it inspected and corrected.
It usually isn't something you should put off.
A concrete problem will never get better over time on its own.
It will usually get worse.
You might be able to wait on getting the repair work completed, yet it might be to your advantage to fix as soon as possible.
When you have water pooling and touching against your house, it might result in hassles such as mildew and mold.
And these conditions become worse over time.
If your house includes visible signals that could signify it has a structural problem, almost all home buyers will pass on it.
Buyers are afraid that your home might need a big repair.
And, in case you are currently trying to sell your home, you will have to let any serious buyer know about any crucial physical problems with your house or you could get in trouble down the road.
If you're coming across a few unsettling signs or symptoms at your home, try not to be worried that the situation is going to be too difficult or too expensive to be solved.
A professional OKC contractor can solve practically any predicament.
You Can Call For More Details
With regards to picking a contractor to inspect your property, there are a few decent choices.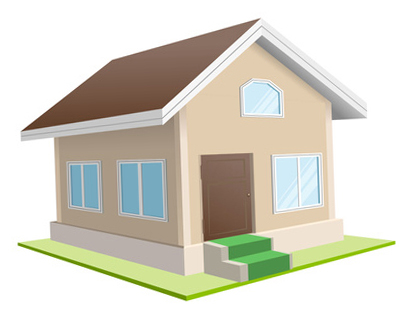 With good experience and equipment, they will prepare and complete your repair job and get your house back in proper shape.
Where is There Service?
They can service almost any homeowner around the metro, including near downtown, Capitol Hill, Penn Square Mall, Midtown, OKC Outlets, Nichols Hills, The Village, The Zoo Area and the Airport area.
And don't forget about the suburbs — Edmond and the north side, Norman and the South Side, Midwest City and the east suburbs and Yukon and the West Side.
Even if you reside a bit beyond the area, call anyway and they can let you know for certain.
Types of Repair Projects They Do:
– Structure Leveling
– Building Foundation Repairs
– Concrete Slab Jacking
– Concrete Crack Repairs

Happy to Help Here:
Downtown
Capitol Hill
Penn Square Mall
Midtown
OKC Outlets
Nichols Hills
The Village
The Airport area
The Zoo area
Pretty much any OKC suburb