Foundation or Concrete Problems Near Edmond OK?
These folks deliver help to local homeowners and other building owners.
They deal with just about any foundation or concrete trouble you could be going through.
From a drenched crawl space to a sunken concrete slab to a split in a wall or floor, these pros can help.
If you believe your home has a condition in one of these categories, call and talk about it.
You can describe your situation over the phone, and perhaps you could schedule a time for them to come by your property and take a close look.
Do You Have a Problem?
Sometimes a northern OKC homeowner can tell they have a structure problem.
Because, in some cases, the evidence is really apparent.
Sometimes the signs are difficult to find.
These complications can show up in all sorts of different properties, from new to old and from low-cost houses to high-priced ones.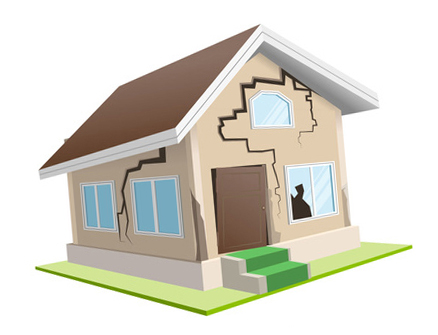 Typical Signs Your House Has a Problem:
• Gaps around an interior door, exterior door or garage door
• Exterior or interior brick walls or mortar have cracks
• Major cracks in a concrete foundation
• Cracks running up and down in drywall, even if they're not too long
• Uneven or bouncy interior floors
• Gaps between exterior walls or a wall and chimney
• Doors or windows are closing hard and sticking to their frames
• Cracking in any exterior walls
• A soggy crawlspace or puddles of water near your home after it rains
• Separation or cracking in interior molding
• Spaces between walls and ceiling or the walls and the floor
Aren't Foundation Issues Hard to Fix?
A property owner might think that certain foundation issues could be extremely difficult to solve, but, in fact, almost all can get fixed by a professional contractor.
The appropriate company can handle this kind of project, but only when they have a trained supervisor, experienced workers and the best tools created for the project.
It's a tough and hard job, but they can get it done.
And once they have completed the project and left, your home will be in good shape again.
Edmond Waterproofing Company
If your crawl space has water sitting around it after a decent rain, you need it stopped.
Your contractor will establish why the water is getting in and then how to stop it.
No homeowner needs to put up with a wet basement.
Homeowners sometimes worry that making their home waterproof is going to involve destructive work on the walls.
But many of their waterproofing alternatives do not require any kind of work on the interior walls themselves, but merely on the land surrounding the house.
Once they perform an evaluation, your contractor will develop a strategy to solve your issue.
North OKC Slab Jacking Services
If a section of your cement walkway, terrace or driveway has sunk under where it was previously, they will adjust that too.
They use a technique called mud jacking (otherwise known as slab jacking).
Mudjacking refers to the process in which your technicians push a heavy mud compound underneath the sunken section of the slab.
This heavy mud builds up beneath the slab and pushes the slab up to its previous level.
When that mud hardens, your concrete is all level again. Stop accidental tripping.
Cement slab elevating will improve the overall appearance of sunken pathway sections.
It should also help prevent tripping incidents and falls.
Why Does This Happen?
Well, it's simply the natural properties of our ground our houses are built on.
The soil under and close to your home sometimes changes, moves and adjusts.
It could swell or settle depending on exposure to rain water or temperature changes.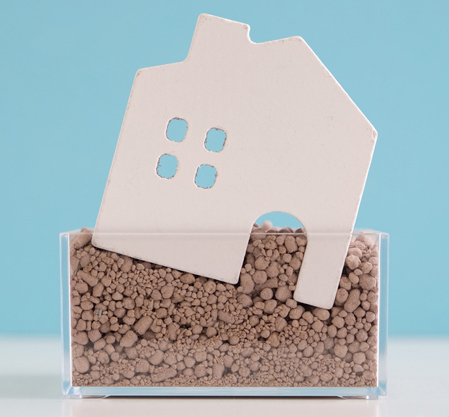 This repeated expanding, contraction and movement (no matter how tiny) of the soil can add a stress on a house or any other solid structure.
Even when you can't manipulate our local weather, having your home put together on a lot that has inadequate drainage and improper grading or failing to install decent rain gutters can be large causes in whether or not your home experiences a structure or water problem.
A few homeowners run into issues in one of these areas; many more do not.
One of the best ways to circumvent house structure problems is to eliminate water from collecting around and under your home.
Another considerable factor in determining potential structure complications is the makeup of the ground the home is situated on.
There are particular types of soil which keep more moisture than other soil types do.
In this part of Oklahoma, much of our soil composition is classified as moderately absorbent. However, soil can vary from one neighborhood to the next.
Yet another somewhat uncommon origin of foundation challenges is a significant tree that is way too close to your residence.
This might make trouble someday as the roots expand beneath the building and put pressure on water lines and maybe your concrete slab.
As the years pass, natural environmental forces acting on your building foundation might lead to a number of modest cracks.
Many times smaller cracks stay small; other times they grow large.
Bigger splits allow in moisture and tiny insects.
And moisture and humidity in your basement is not good.
Is It Okay To Not Do an Inspection?
If you are concerned about a condition with your Oklahoma City metro home, we advise you have it checked and corrected if necessary.
At a minimum have it inspected.
Don't wait on it.
It's common to hope that the condition just goes away, but concrete cracks and splits will not repair themselves. They won't get better on their own.
It's almost always advisable to tackle the matter now instead of later.
Anytime you have water sitting around, it implies a problem.
Once moisture repeatedly gets into your home it will lead to headaches like mold.
And it will only become worse over time.
If you are thinking about just selling your house and not dealing with it, there are only a few prospective buyers who would even consider a house that has a structure challenge or one that has a history of water.
And, when you're working to sell your house, the seller is supposed to divulge details about any known significant problems with the house or they might get in trouble later on.
Try not to needlessly worry about it before your inspection and without knowing the important facts.
The majority of disorders that appear way too complicated to resolve in a homeowner's view can almost always wind up getting fixed.
The fix might include a tricky and often challenging number of actions, but the job will get done.
Choosing a Contractor
This is one of the companies that have been improving houses for some time.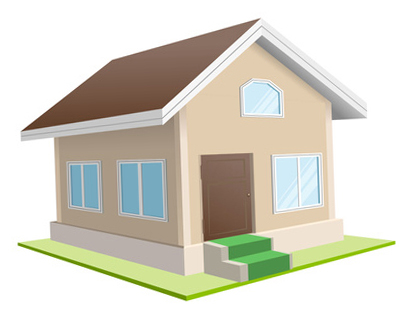 These trusted contractors have the tools and experience necessary to run careful structure inspections and properly solve your issue.
Where in Town Do They Operate?
The usual operating region is made up of the north metropolitan area and the surrounding local suburbs and towns including Edmond, North Oklahoma City, Piedmont and Spring Creek Park.
If your home is situated in an area that they can't service, for some reason, they'll quickly let you know when they speak with you.
Let's Talk About These Services
– Crack Repair
– Fixing Foundations
– Leveling Entire Properties
– Leveling Slabs of Concrete

Happy to Help Here:
Edmond OK
Most any North OKC neighborhood
Piedmont
Spring Creek Park