Foundation or Concrete Problems in Corona CA?
If you have a foundation, cement or soaked basement issue somewhere southwest of Riverside – they can help out.
They have answers to raise your uneven concrete slab, fill your cement cracks, level your house or get the crawlspace dry.
If you know or suspect you have a problem in one of these parts in your house, why not call and talk it over.
They are able to speak about your building's problem on the phone, and they will arrange a time to swing by your place and check out what is going on.
I'm Not Sure I Have a Real Problem
Plenty of property problems are simple to spot; other problems come to pass so gradually many homeowners don't see them.
And even though a majority of these issues take place at older houses, even owners of new homes can experience them.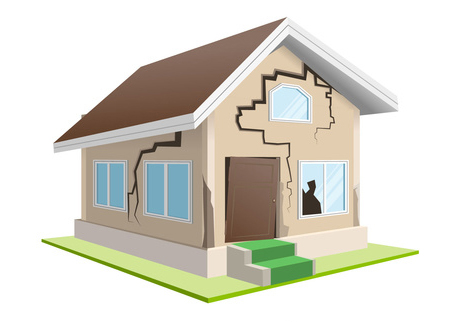 So Here Are Several Signals To Look For:
• Spaces around an interior door, exterior door or garage door
• Exterior or interior brick walls or their mortar have cracks
• Big cracks in a concrete foundation or floor
• Cracking going up and down in drywall, even if they aren't too long
• Pitched or spongy interior floors
• Separation between exterior walls or wall and chimney
• Windows or doors are closing hard or sticking to their frames
• Cracks in any exterior walls
• Water is getting into your basement more than once
• A wet crawlspace or puddles of water near your home after rains
• Separation or cracking in interior wood molding
• Gaps between walls and ceiling or the walls and floor
• Your basement always seems humid or damp
Can My House's Problem Get Fixed?
Big home structural problems, such as raising a large house, is a large challenge, but these tasks are doable.
These jobs get finished. You just have to find the best company to accomplish it for you.
But these big house repairs take a trained foundation repair contractor and work crew, making use of the right gear, to take care of a sunken home foundation, conduct a home leveling or correct any significant structural trouble.
Crawlspace Waterproofing
If your basement or crawlspace keeps getting wet once in a while, they will find out why it's happening and ways to end it.
To make your crawlspace dry, sometimes they might have to work under your main floor. Lots of the time they are able to get the work done by working solely on the outside of the house.
They might see a way to halt water from seeping into your home by fixing the grading of your lot, installing rain gutters, adding a french drain or other system.
They may not need to work directly on your foundation walls at all.
Sunken Concrete Slab Lifting in Corona
If a part of your cement sidewalk or driveway has sunken a little into the ground, they can change that too.
The technique they employ to raise it is called mud jacking (some contractors refer to it as slab jacking).
To be able to lift your cement slab back to the height where it originally was, they drive a thick liquid mixture beneath the slab.
This mud expands into the vacant gaps, solidifies and drives your concrete up to the ideal level.
Your walkway, patio or driveway can look much better after all the parts are the same level, and nobody is going to be tripping on them anymore either.
Why Is This Happening at My Home?
Well, I am not a science instructor, but it has something to do with how the soil our homes are built on behaves.
The ground your house is built on changes from time to time. It moves. It adjusts.
It will expand or contract based on exposure to rain water and changes in temperature.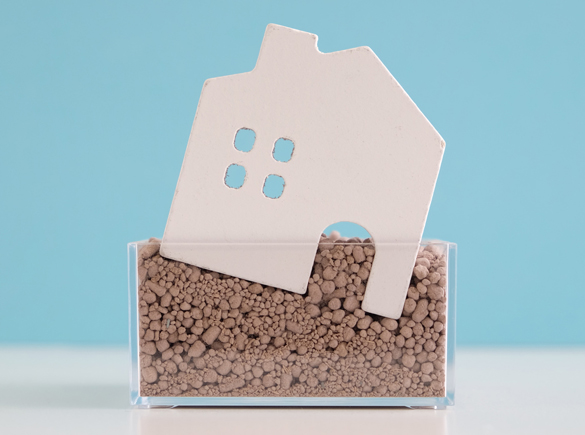 These fluctuations of the dirt your house is built on may end up adding stress on even brand-new buildings.
Even though you are not able to influence the rainfall or temperature here in northwest Riverside County, if your home rests on a lot that has bad drainage and improper grading, these can be leading reasons in whether or not you will have to put up with structural challenges.
Simply installing effective rain gutters will keep unwanted rain water away from your house.
It is a basic fix which can have a strong impact.
Another crucial element in determining future structure difficulties is the makeup of the soil the house sits on.
Certain kinds of soil trap more moisture than other soils do.
In California, the soil makeup changes as you move inland. The best soil is that which is considered only mildly absorbent.
Sometimes something as outwardly harmless as having a big tree close to your residence can create a dilemma.
The roots of a large tree may end up underneath a building, press up against the cement and also pull out too much moisture from the ground during our hot, dry summer seasons, making the earth under the home too dry.
As the years pass, natural environmental forces acting upon your building foundation can bring about a number of smaller cracks.
Usually small cracks stay smaller sized; other times they grow bigger.
And big splits bring in moisture and air.
And moisture under your house isn't a good thing.
Do I Really Need to Have My Home Inspected?
Look, if you have some questions with your property and it's distressing you, just find a specialist to at least take a look at it.
At the very least you will know what you are facing.
It could be you don't even have a real problem and you do not need to have it fixed.
You may have been worrying for no good reason.
You are better off having it looked at and at least understanding what your situation is.
Cracks and problems with your cement will not magically get better over time all on their own.
It is best to get the problems repaired as quickly as you can.
Your entire house rests on the foundation, it needs to be watched out for and maintained.
Water slowly seeping under a home leads to troubles including mold. And those kind of problems will only become worse in time.
If you are planning on trying to sell your home, there's no buyer who wants to purchase a house which has a serious structure trouble or has any indications of past water leakage in the basement.
And don't forget, since a seller needs to tell any serious buyer of any significant trouble with your house before they purchase it from you, it is advisable to fix the situation first.
Try to not needlessly worry about your home's structure before knowing the important details.
The majority of disorders that appear way too complicated to do in a homeowner's eyes can almost always be corrected.
The repair might include a tricky and frequently hard combination of steps, but the work can get completed.
There Are Choices
With regards to deciding upon which local company or foundation contractor to work with, you have a few choices.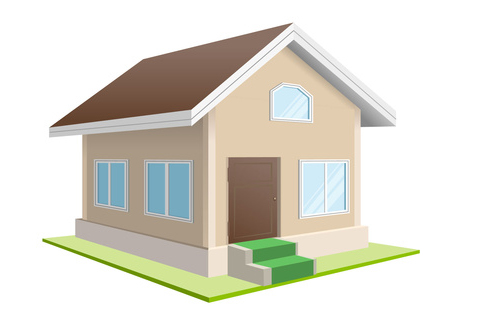 These hometown supervisor and work crew have the practical experience to complete reliable foundation inspections in your part of Southern California and you should be pleased with the work they do.
Suburbs Where They Work
The support area is comprised of the entire metro area Riverside to Corona, often in areas such as City Park, Corona High School, Home Gardens, Santiago High School, El Cerrito and Centennial High School areas.
If you're reading this, you may feel confident they can service your home.
A Local Contractor
They are able to visit many property owners in most of the metro area, often in areas such as City Park, Corona High School, Home Gardens, Santiago High School, El Cerrito and Centennial High School areas.