Concrete or Foundation Problem in Ogden? Wet Basement in Layton?
These folks deliver affordable and fast answers to several varieties of damp basement, house structure, or sinking concrete problems.
If you suspect you are having a hassle in one of these areas, you should make a quick call and talk it over.
They are willing to go over your situation right on the phone, and you can set up a time to swing by your property and examine what is going on.
Think You Have a Problem, But You're Not Sure?
Sometimes, a Weber County homeowner can tell there is a structure issue.
Sometimes, the evidence is apparent. Sometimes the situation is harder to detect.
Unfortunately, these issues can show up no matter what type of home construction you have.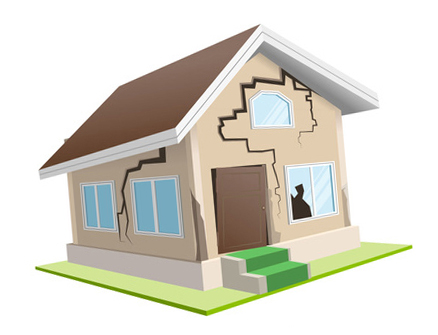 A Few Conditions to Look For:
• Spaces around an interior door, exterior door or garage door
• Exterior or interior brick walls or mortar have cracks
• Considerable cracks in a concrete foundation or basement floor
• Cracking going up and down in drywall, even if they're not too long
• Sloping or weak interior floors
• Visual gaps between exterior walls or a wall and chimney
• Windows or doors are opening and closing hard and sticking to their frames
• Cracking in any exterior walls
• Water is getting into your basement multiple times
• A soggy crawlspace or puddles of water near your home after it rains
• Separation or cracking in interior wood molding
• Spaces between walls and ceiling or the walls and floor
Aren't These Problems Difficult to Repair?
Major home structural problems, like leveling an entire house, is a major job, but these tasks are doable.
These jobs get done. You just need to choose the best company to accomplish it for you.
That being said, curing a building structural problem calls for a competent contractor and a dependable work crew.
They also have to have the proper tools and gear to raise and correct a house that is no longer straight and level.
Waterproofing Basements in Ogden
If you get a wet basement from time to time, these waterproofing specialist will get to the cause of your problem and determine why water is dripping into it.
In order to get your basement dry, they may need to work on the interior of your basement.
Many times they are able to get the project completed by working just outside the house.
They could see a way to stop water from seeping into your home simply by adjusting the grading of the lot, installing gutters, adding a french drain or other tactic.
They may not need to gain access to your basement walls at all.
Layton Concrete Slab Jacking Lifting Service
If you have a portion of your cement patio, sidewalk or garage which has sunken over time, they can normally get that fixed.
The work method used is often called either slabjacking or mud jacking.
(Wet cement is usually known as "mud" in this business.)
Mudjacking or slab jacking describes a process where technicians push a heavy liquid compound underneath the sunk cement slab.
Once they force this heavy liquid under the concrete, it fills up the spaces underneath it and becomes compacted enough to push that slab upwards to its original height.
Concrete slab raising can be an economical process to address your sloping patio or walkway.
Making all sections level will also prevent tripping incidents and accidents.
Why Is This Happening to My Home?
Well, it's just the way our soil acts.
The soil that is beneath your house periodically alters, adjusts and moves a little. It swells and shrinks according to contact with moisture and changes in temperature.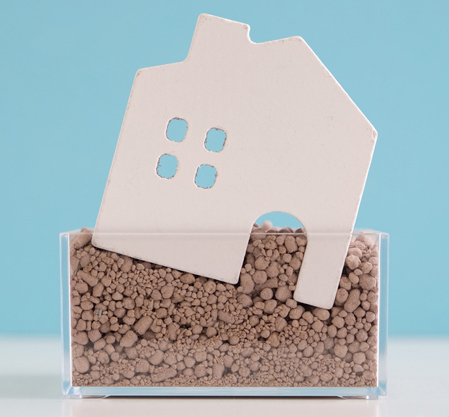 This steady expanding and contracting of the ground sets force on even a well-built house.
Even when you can't control the physical properties of the ground our houses sit on, there are some things you can do.
First, if your house sits on a lot which has lousy water drainage or has improper grading, these factors might lead to having too much rainwater sitting around the base of a house.
Second, simply having adequate rain gutters can help take excess rain water away from your home.
Rain gutters are an inexpensive home improvement that may deliver a good result.
One of the primary issues that affect a home is the absorbency of the dirt it sits on.
Soil that will soak up and hold a lot of moisture will tend to expand more than soil that doesn't hold moisture well.
We are pretty lucky here north of SLC, most of the dirt under our houses is not highly absorbent.
One other not-so-common trigger for structure troubles is when you have a big tree too near to your home.
A significant tree may lead to troubles if the roots spread out beneath the building and maybe put strain on the slab, or on water piping.
The roots of a big tree that is too close to your house can draw water out from the soil underneath your home, making the soil there too dried up during one of our frequent hot and dry summer seasons.
Natural environment forces may result in the creation of minute cracks with your home's basement.
These petite cracks start to allow in water, humidity and maybe even tiny bugs, and those little cracks grow larger as time goes on.
Can I Wait Before I Do Something About This?
If you believe you could have an issue, you probably should get it checked out.
It may end up that what you were concerned about is not actually anything significant.
But if you have it inspected, at least you will know for certain.
Even though we can wish that these issues would simply go away, they generally will not.
Conditions like foundation crack repair is generally corrected soon and not later.
The bottom of your property literally supports the entire rest of your building, from floor to roof.
You might want to take on these issues as opposed to putting them off for another time.
When you occasionally see rain water down in your basement, the blend of water and enough time can lead to a mold problem.
Having a case of mold in your house could be big difficulties.
Thinking that you might try to list and sell your home instead of doing any repairs usually is not the top idea either.
Hardly any property buyers have an interest in a house that shows any indication of water in the basement or visible structural problem.
Plus, home sellers will need to reveal to any serious home buyer of any key defect with their house before the sales transaction is completed, so it is far better to repair the house first.
Don't be worried into thinking your problem is too difficult to correct. Or that it will become too overpriced to fix.
A qualified contractor can resolve almost any condition you have.
And the final cost could be lower than what you're expecting.
You Have Choices
Maybe you should contact one of the few area businesses that have been doing work in this home repair area for years.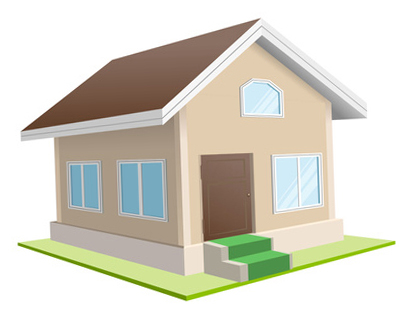 These local building contractors and work staff have earned the working experience to make detailed foundation inspections and correctly manage your unfortunate situation.
Where is There Service?
The usual service area stretches from the northern Salt Lake suburbs up to Ogden, Layton, Roy, Clearfield, Syracuse, Riverdale, North Ogden, South Ogden, Hill AFB, Clinton, Sunset and South Weber.
Just make a simple phone call and talk about it.
The call is free and there's no obligation associated with it.
Happy to Help Here:
Ogden
Layton UT
Roy UT
Clearfield
Syracuse
Riverdale
North Ogden
South Ogden
Hill Air Force Base
Clinton
Sunset
South Weber