Union City CA Basement Wet? Foundation Issues or Concrete Cracks?
We bring assistance to homeowners and other building owners north and west of Fremont.
We fix any foundation or concrete situation you could be going through.
From a wet basement to a settled cement slab to a split in your basement wall or floor, we can help.
If you believe (or you have been told) you have a problem with one of these areas at your house, you ought to give us a quick call to talk it over.
After we check out your scenario, we will provide a strategy on ways to get it fixed.
Not Sure If You Have a Problem or Not?
Often it is very clear that there is a problem going on. In other instances, the symptoms aren't very easy to see.
These complications may appear at any style of house, from a new home to an older one.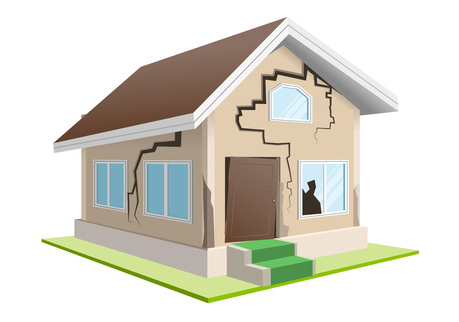 Indicators to Look For Around Your Property:
• Water collects around your house after a rain or you have a soggy crawlspace
• Doors or windows stick to their frames when you try to open or close them
• There's water in your basement
• Spaces between doors and their frames, particularly exterior doors and garage doors
• Irregular or sloping interior floors
• Splits in exterior or interior brick walls or mortar
• Vertical cracks in drywall, often between a door frame and the ceiling
• Any cracking in solid surface exterior or interior walls
• Cracked or separated wood molding, sometimes crown or door molding
• Considerable cracks in a cement basement floor or foundation
• Damp, unpleasant or musty-smelling basement
• Wood floors are sagging, spongy or sloping, or tile floor sections are loose
• Cracks between walls and ceiling or wall and floor
• Separation between exterior walls or wall and chimney
Can a Structural Issue Even Be Repaired?
Sometimes a Tri-City homeowner fears that their house faults might be nearly impossible to make right, but, in reality, nearly all are not that uncommon and they can be fixed.
A professional contractor can take on this sort of job, but just when they have a seasoned lead contractor, fine team and the most dependable tools and gear.
It's a tough job, but it can get done. And when it's done, your house will be secure and safe again.
Waterproofing a Basement in Union City CA
If you're getting water in your basement once in a while, we will determine why it is happening and figure out how to prevent it from happening again.
The plan to waterproof your basement might not involve any sort of real work on the structure or basement walls, but rather focus just on adjustments to the lot and yard surrounding the building. We will develop a plan to get your basement dry again.
Sunken Concrete Slab Lifting in Union City and the Tri-City Area
Some property owners discover that a section of their concrete sidewalk, terrace, driveway or garage floor has sunken a little through the years. If this happened at your property, we can usually correct it through a process often called mud jacking or slabjacking.
Mudjacking is a procedure where we shoot a dense substance beneath a low slab. This liquid mud is strong enough to steadily push the slab upwards until it reaches the desired height.
Concrete slab lifting is the economical strategy to solve your sloping courtyard or sidewalk. It also help stop trips and accidents.
Why Is This Problem Happening to Me?
While we can't see it happen, our soil shifts a little with time. It can settle and stretch.
This happens primarily due to the effects of moisture and changes in temperature.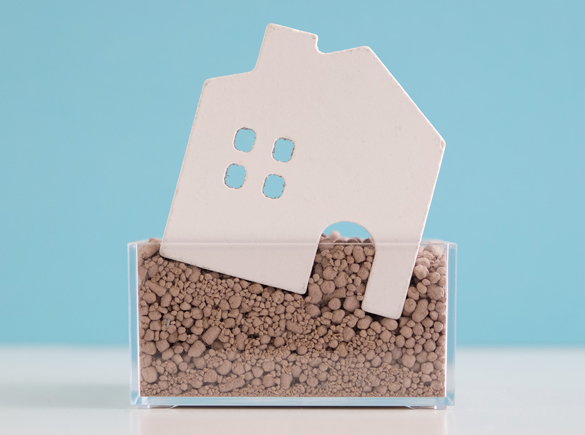 And even if this activity is very small and gradual, these contraction and expansion motions could add stress on whatever structure sits on top of (or even in) that ground. And over time, this frequent tension could affect the condition of just about any kind of solid building.
We may be unable to control our weather or the composition of the soil here in Alameda County, but there are some variables you can control.
To start with, your property ought to be graded so that it transfers water away from your house. Next, you will need a decent gutter system for preventing the rain that lands on your home from accumulating around it.
Another issue that influences this condition is the physical makeup of the ground under your home.
Various kinds of soil vary with the amount of moisture they retain. Some soil sustains more water (thereby swelling and expanding) more than other types do.
At some point, you might develop little cracks throughout the structure of your house. These minor cracks will allow in moisture and air, and then those small cracks might get just a little bigger each year.
Can I Wait On This?
If it appears you might have a concern, it's best to have it checked by a professional.
Even if you can't do the repair right now, at least call someone to have a look at it.
It's best to not simply dismiss it and then just hope that it quietly goes away. Because it won't simply go away.
Basement foundation crack repair is a problem you should work at quicker instead of later.
Your basement foundation is supporting your whole building. The walls, floors, and even the roof all depend on it. If you have problems, a homeowner should address it today so it won't develop into a more severe situation later.
When you occasionally see rain water inside your basement, the blend of water and enough time can lead to a mold problem. And having a case of mold at your home can lead to real concerns.
If you're thinking about selling your house, remember that no one wants to purchase a property that has any sort of structural issue or has telltale signs of moisture seepage in the basement.
And, if you're planning to sell your home, it's your duty to let a house buyer know about any physical issues with your home.
If you are seeing a few troubling signals around your home, try not to be worried that the condition is going to be too difficult or expensive to be fixed. A professional Union City contractor should be able to treat practically any predicament.
Talk it Over With Us
It's best to contact one of the few area businesses that have been busy working in this home repair area for some time.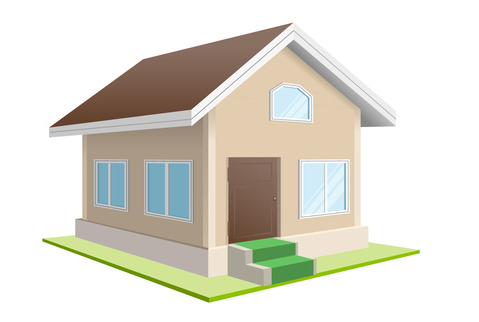 Our dependable supervisors and work staff have developed the knowledge to manage full foundation inspections and correctly clear up your unfortunate situation.
What NorCal Neighborhoods Do We Work In?
Our service area is basically west Alameda County and the Tri-City area, including property owners in and near Union City and the 94587 zip code. If you're reading this, you may feel assured we can service your home.
Call Us Today: 408-290-0770
A Contractor Near Me
We work at neighborhoods in sections of west Alameda County and most of the East Bay.
This includes Fremont, Union City and the 94587 zip code.

Foundation Solvers Fremont, CA