Problems with Foundation or Concrete at Your University City Home?
Find someone to fix sinking concrete slabs, house structure problems, concrete cracks and damp crawl space areas for building owners in the northern San Diego area.
If you feel (or you are certain about it) you've got a predicament in one of these places, just call. Have a talk about it.
They are happy to speak about your situation right on the phone, and set up a meeting time to come by your property and evaluate what's going on.
Should I Get a Professional Inspection?
In some instances a California homeowner just knows they've got a structure problem.
Because in some cases, the proof is visible and obvious.
In other cases, the warning signs are too difficult to see.
But these troubles can show up in plenty of different properties, from low-cost to high-priced houses and from old to new ones.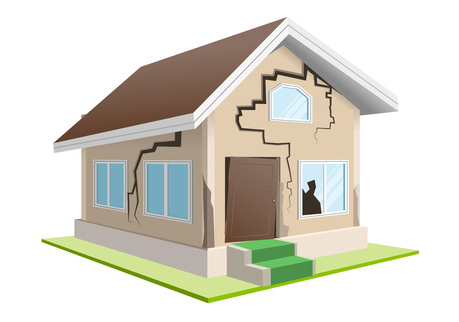 Trouble Signs to Check For:
• Unusual crack in your foundation
• Spaces around doors and trim, such as exterior doors and garage doors
• Irregular or sloped interior floors
• Windows and doors which stick to their frames when you open or close them
• Cracks with your outside or inside brick walls or mortar
• There's water under your home after a rain
• Separating or cracking interior molding, normally door or crown molding
• Cracking in any solid surface interior or exterior wall
• Vertical cracks in drywall, happens most between a door frame and ceiling
• A wet crawl space or water pooling too close to your house
• Long crevices in a concrete floor
• Floors are uneven, weak, or floor tiles are loose or broken
• Cracks between a ceiling and a wall or the floor and a wall
• Gaps between exterior walls or a wall and the chimney
• Your have a room that feels humid or damp or has a musty smell
My Problem Looks Like It Will Be Hard to Fix
The typical property owner fears their home structure problem is likely to be extremely hard to make right and cost lots of money.
But most houses in these conditions can be fixed.
These repair jobs take place every day. In some cases the price is significant, but other times, not so much.
But these sorts of home repairs demand a qualified foundation repair contractor and work crew, working with the right equipment, to correct a sinking house foundation, undertake a home leveling or correct any challenging structure trouble.
Waterproofing Crawlspaces
In case you are putting up with a wet crawl space, they have a professional who will determine why that water is leaking in.
They might come up with a waterproofing solution which will correct your moisture issue without having to work inside the basement area at all.
Maybe they can eliminate the situation just by working outside your home on the rain gutter system, soil grading and landscaping around your home.
Slabjacking or Concrete Slab Lifting East of UC-San Diego
An additional service they provide is mudjacking. Mudjacking can often be called slabjacking or mud jacking.
This is the process where they will raise up sections of your concrete walkway, veranda or garage floor that may have sunk down into the soil over the years.
Mud jacking is when they slowly pump a caulk-like compound underneath a sunken concrete slab.
Once this thick compound collects under the slab, it forces the slab to lift up to the height you want it to be.
After your pavement, patio or driveway slabs are all the same level again, they are going to look better.
And no one is going to be tripping on them either.
Why Do These Kinds of Problems Happen Anyway?
Well, all around and below your home, the ground can shift a little on occasions.
Wetness, temperature and a few other minor variables can cause the earth to shrink or enlarge.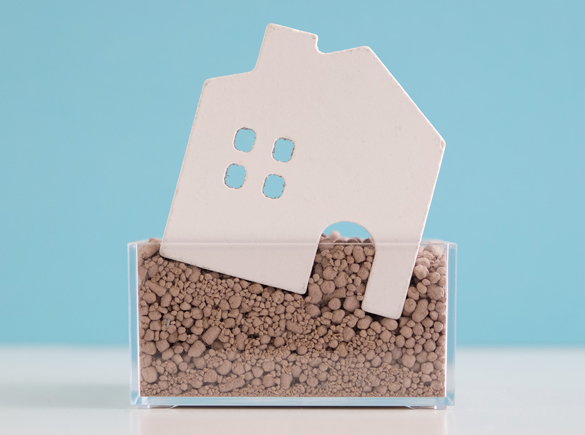 This activity, even though it may be minor, might affect whatever is on top of it, from a house to a driveway or other solid surface.
A number of homeowners develop troubles in these areas; most will not.
One of the key elements in preventing property foundation problems is how much moisture is around and under your house.
The composition of the soil your house was built on is a big point as well.
Some kinds of soil swell more than others do when it gets wet.
Usually, right along the coast, the dirt is not as absorbent as it is in other areas of the state. The soil can change from one neighborhood to the next.
Even having a massive tree up next to your house might be a contributing factor.
The roots from a big tree might grow well underneath a building and extract all the moisture from below that home during hot and dry summer seasons.
This may make that dirt too dry. And when it is too dry, it contracts and shrinks.
These types of environmental stress can cause the creation of small cracks in your house's structure.
These small cracks will invite moisture, humidity and even tiny insects, and then those tiny cracks will just get wider as time goes on.
I Would Like To Put It Off And Do It Later
If you are worried you might have a concern at your house, make sure you at least get it checked out.
It's not something you should put off.
After you get it checked out, you can expect to at least determine what you are working with.
Cracks and troubles with your concrete will not magically recover over time all on their own.
It is best to have the trouble corrected as quickly as you can.
Your complete house is situated on the foundation, it has to be watched out for and maintained.
Water slowly dripping under a building could cause troubles including mold. And those conditions will only get worse in time.
Thinking that you might try to sell your house rather than actually doing any repairs certainly isn't the greatest idea either.
Hardly any buyers have an interest in a home that has a sign of water being previously under a home or visible structure problem.
And in addition, since you are supposed to tell any serious real estate buyer of any key trouble with your home before they purchase it from you, it is advisable to solve the condition before you try to sell.
A homeowner sometimes is convinced his or her problem is really bad and nearly impossible and very expensive to solve, however, almost always, an experienced San Diego contractor can have the issue addressed.
Many times the procedure might get pretty challenging, but it will get done.
Who Can Fix It?
This is a company that have been working in this home improvement field for years.
They will be doing this type of work for our local homeowners far into the future too.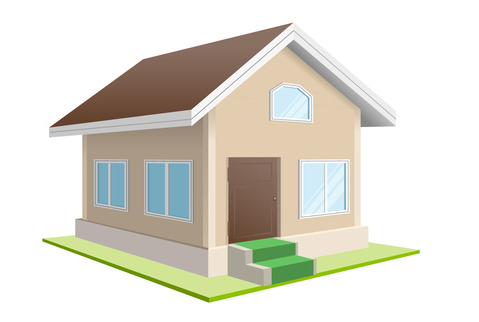 These work teams have the needed knowledge and skills to carry out a solid structure inspection and then correctly and expertly work to take care of your house problem.
Is There Help in My Neighborhood?
The support area is made up of the entire metropolitan area, a lot of San Diego County and the nearby local suburbs and neighborhoods including La Jolla Commons, La Jolla Crossroads, UC-San Diego, University City and other communities on the north side.
A Contractor Near You
The support area is made up of the entire metro area, much of San Diego County and the nearby suburbs and neighborhoods such as La Jolla Commons, La Jolla Crossroads, UC-San Diego, University City and other communities on the north side.