DeSoto Crawl Space Wet? Concrete Cracking? Foundation Issues?
If you are experiencing a foundation, concrete or soaked crawlspace condition somewhere in the southern Dallas suburbs, these pros will help out.
These guys have solutions to raise your sunk concrete slab, fill your cement cracks, level your house or make your crawl space dry again.
If you believe (or you have been advised) you have a situation with one of these elements at your home, you should give them a brief call to talk it over.
They are happy to discuss it on the phone.
And maybe you could schedule a time for them to come to your place and have a closer look.
Do You Have a House Problem?
Some house issues can be really simple to spot.
For instance, if you get water in your crawlspace any time it rains a lot.
Other conditions happen so gradually that most homeowners don't even detect them.
And while a large number of these problems materialize at older homes, owners of new properties can experience them too.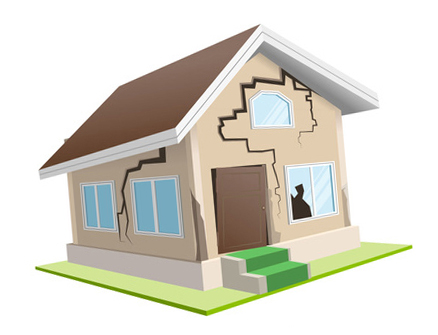 A Few Symptoms That Could Signal You Have a Problem:
• Cracks in exterior or interior brick walls, solid surface walls or mortar
• Cracking in sheet rock between a door frame and ceiling
• New gaps around doors, particularly exterior doors and garage doors
• Sloping or uneven floors
• Separation or space between exterior walls or a wall and chimney
• Separated or cracked interior molding, often crown or door molding
• Long cracks in a concrete foundation or floor
• Gaps between your ceiling and a wall and ceiling and floor
• Windows or doors that shut hard or stick to their frames when you open them
• Floors are saggy, warped or a floor tile has become loose or broken
• Water pools near your home after a rain or in your crawlspace
Are These Problems Difficult to Fix?
Property owners sometimes worry that their problem is so bad, your repair might be very difficult to carry out and cost them a lot of money to have it finished.
But in fact, most of these types of issues are being corrected practically everyday somewhere in the city.
A number of jobs are quite expensive; others are not so high.
The appropriate company can handle this type of project, but only when they have an expert supervisor, trained workers and the latest tools developed for the project.
It's a challenging and hard job, but they can get it done.
And when they have completed the job and left, your home will be secure and safe again.
DeSoto and Cedar Hill Crawl Space Waterproofing
If you are noticing water in your crawlspace following a big rain, they can develop a sound solution to keep it from happening again.
Nobody needs a wet crawl space.
Your Southern Dallas waterproofing process may not entail any kind of focus on the inside of the building itself.
Sometimes all the significant labor is spent solely on the ground and landscape grading around the house.
Whatever your house situation is, they will come up with the ideal strategy to correct it.
Lancaster and Duncanville Mudjacking and Slab Lifting Services
If you notice a section of your cement pavement, courtyard, or garage floor has sunken in a little, they can typically bring it back up to where it was meant to be.
This procedure is frequently referred to as either slabjacking or mud jacking.
Mud jacking is where your work team will forcefully shoot a thick substance under the sunken concrete slab.
After this material amasses below the slab, it then solidifies and pushes the slab to rise up to the level you would like it to be.
Other than overall appearance, the biggest reason homeowners go ahead with slab jacking is that having unequal concrete sections can lead to tripping incidents, accidents and, in the warm months, stubbed toes. Almost all of these jobs are completed in just a few hours.
How Do These Problems Come Up?
While we can't see it occur, our dirt shifts slightly with time.
It might shrink and stretch.
This occurs primarily due to the effects of water and temperature.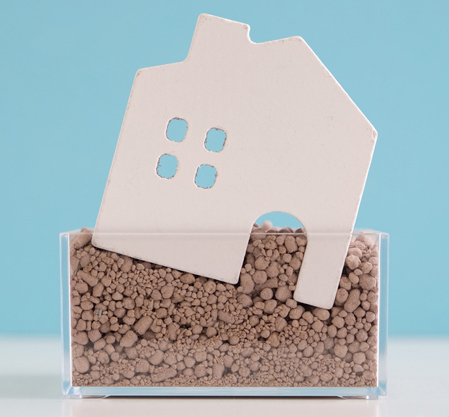 And although this movement is very small and irregular, these kinds of contraction and expansion motions could apply pressure on whatever structure rests on top of (or even in) that ground.
And over time, this constant tension might impact the condition of any kind of solid building.
While you can't manipulate the weather, the elements or the physical makeup of our soil, there are steps you can take.
A couple of beneficial steps to take include making certain the lot where your house is situated is properly graded and it has a suitable drainage plan and you have installed a good gutter system to escort that rain water away from your building.
The makeup of the soil your home was built on is a major matter as well.
Some types of soil swell more than others do when it gets exposed to water. That isn't good.
And, in much of Texas, the soil is more absorbent than it is in most other areas of the nation. That can lead to problems.
One other predictor of structure troubles is having a large tree that is too near to your home.
This can cause problems when its roots expand underneath the home and put tension on sewer and water lines and your cement slab.
Physical environment forces might support the development of very little cracks with your house's foundation.
These petite cracks start to let in moisture, air and maybe even small insects, then those tiny cracks can get larger every year.
It's Best to Not Wait Too Long
If you are worried you might be looking at a challenge, just get it checked out.
It could be the issue you're concerned with isn't anything big.
But once you get it inspected, at least you'll know for certain.
It's normal to hope that your problem just fades away, but concrete cracks and defects won't fix themselves. They won't heal on their own.
It's almost always best to correct the condition now and not later.
Anytime you get rainwater inside the crawl space, it means there is a problem.
When moisture repeatedly gets into your home it can cause problems like mold.
And it will just get worse over time.
If you believe you can simply list your home for sale without correcting the issue, that probably won't work.
Signals of structure faults or wet crawlspaces will scare away almost every buyer except for the most qualified property fixer.
And, when you are planning to sell your home, it's a seller's duty to let a potential buyer know about any significant problems with your property.
Look, homeowners usually think their structure issue is likely to be very difficult to fix, but, usually, an experienced northeast Texas contractor can get the situation repaired.
Clearly, the process could be a bit difficult, but it can generally be done.
You Can Make a Quick Call
This is a local business who has been doing good work in the home repair field for a long time.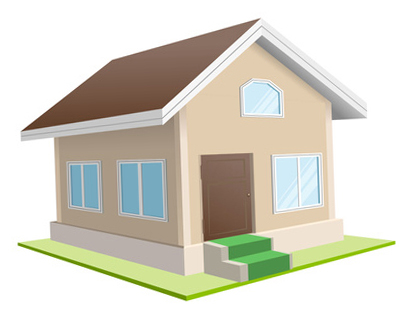 These trusted contractors have the working experience required to undertake detailed foundation inspections and then expertly fix your trouble.
Do They Work in Your Area?
Crews typically operate throughout the local southern suburbs.
They will work at houses in many neighborhoods including DeSoto, Lancaster, Cedar Hill, Duncanville, Cedar Ridge Preserve, Cedar Hill Park, Redbird, Oak Cliff, Hutchins, Red Oak and Ferris.
Just make a quick call and they will look at the situation you're experiencing.
Happy to Help Here:
DeSoto TX
Lancaster TX
Cedar Hill TX
Duncanville TX
Cedar Ridge Preserve
Cedar Hill State Park
Redbird
Oak Cliff
Hutchins
Red Oak
Ferris
Most other south Dallas neighborhoods too