Foundation or Concrete Problems in San Gabriel or Temple City?
If you have a foundation, concrete or soaked basement issue somewhere south of Pasadena, they can help fast.
They have answers to raise your sunk concrete slab, fill your cement cracks, level your house or get your basement dry.
If you recognize or suspect you have a problem in one of these parts at your house, start a quick call and they will discuss it.
They could provide you some basics over the phone and set up a practical time to come out and take a look at your place.
After a review, they can provide some recommendations on how they could get it fixed.
Do You Have a Problem?
In some circumstances, an LA County homeowner can see they've got a structure problem.
In some instances, the proof is really clear. In other cases the issue is challenging to see.
And no matter what kind of house you have, these troubles might show up.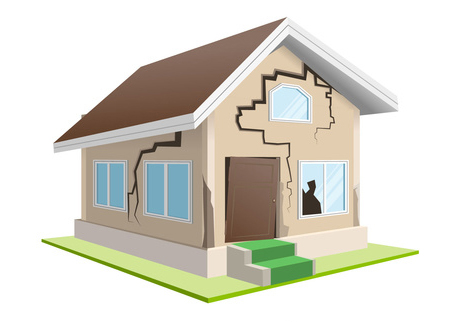 Below Are A Few Issues To Look For
• Gaps around doors, mainly outside doors and garage doors
• Windows or doors which stick to their casings when you try to open them, or close hard
• Water in your basement – water should never be in your basement
• Irregular or sloping wood flooring
• Separated or cracking wood molding, primarily door molding or crown molding
• Spaces in interior or exterior brick walls or mortar
• Cracking in solid surface exterior or interior walls
• Vertical cracks in sheet rock, normally seen between the door frame and ceiling
• Big cracks in a concrete basement floor or foundation
• Gaps between a wall and ceiling or a wall and floor
• Gaps or separation between two exterior walls or a wall and the chimney
• A damp crawlspace or noticeable pooling of water around your home after a rain
• Your basement feels damp or humid and it has a musty odor
• Floors are loose, weak, warped or irregular, or floor tiles are loose or broke
This Looks Like a Really Big Job
Substantial house structure issues are hard to repair, but they can get fixed.
Property owners sometimes suspect their own issue is either unfixable, or it costs a small fortune to solve, but that is not necessarily true.
With that in mind, correcting a house structural issue takes a qualified contractor along with a reliable work crew.
Additionally, they require the proper equipment and tools to raise and correct a home that is no longer perfect and level.
East San Gabriel Crawlspace Waterproofing
If your basement keeps getting wet, a technician can come over and figure out where your issue is coming from and come up with a strategy to fix it.
To be able to waterproof your house, they might work down in your basement, concentrate only on the soil and landscape close to your residence, or perhaps they work on a combination of each.
Oftentimes, just regrading the soil, replacing gutters or installing an outside drain pipe may get rid of the issue without needing to tackle the actual basement walls at all.
San Gabriel Concrete Mudjacking Services
Some property owners realize a portion of their concrete sidewalk, patio, driveway or garage has sunken a little bit through the years.
If this happened at your property, they can normally correct it through a procedure known as mud jacking or slabjacking.
Mud jacking is when they slowly inject a mud-like mixture underneath a sunken cement slab.
Once this thick material gathers under the slab, it solidifies and drives the slab to rise up to the height you want it to be.
Your pathway, patio or garage can look better once each of the pieces are the same height, and nobody will be tripping on the uneven edges any longer either.
How Come I Have This Issue?
Beneath your house, driveway and yard, the dirt is progressively shifting.
It swells and gets smaller due to wetness, shifting temperatures and other variables.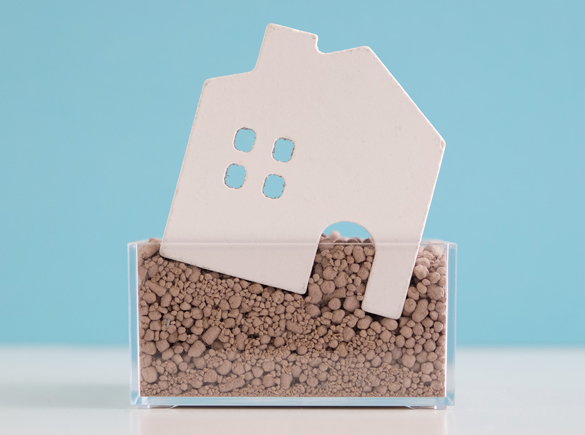 This small, but steady movement can cause the building in the soil to move too. Parts of the structure might shift up or down or even laterally. The shift is minimal, but even nominal motions, happening many times, may lead to an issue with the structure itself one day.
Okay, you can't change the elements or the physical makeup of the soil here around the greater Pasadena area, but letting your house rest on a badly graded lot can be asking for trouble.
If your lot doesn't lead rainwater to move away from your home, you could have a nasty challenge in the future.
Likewise, failing to install and maintain working rain gutters is another oversight property owners can make. Rain gutters are a small repair that will help prevent water issues.
Another major factor in determining probable foundation difficulties is the makeup of the soil the house rests on.
Certain kinds of clay soils trap more moisture than other types of soil do.
In California, some neighborhoods have good soils, but others have these problematic clay soils.
One other unusual predictor of foundation difficulties is having a major tree that is way too near to your house.
This can make trouble someday as its roots snake under the home and put pressure on sewer and water lines and your cement slab.
Different kinds of environmental forces might bring about little cracks in your structure bringing in air, moisture and little insects, and slight cracks might get bigger every year.
Can't I Just Do This Another Time?
When you have a dilemma at your home, you probably should get it checked and repaired if necessary.
It is not something you should wait on.
You shouldn't ignore it and then just hope it simply disappears. You know it won't.
A foundation crack repair should really be taken care of as soon as possible.
You know your basement foundation literally supports the complete physical structure. The walls, roof and floors all count on it.
If you do not take care of it you will only make it worse and you might wind up in a serious circumstance later.
Moisture persistently seeping into a basement will cause complications such as mold.
And mold doesn't get any better on its own. It only gets worse.
If you are curious about listing and selling your home, simply remember, hardly any home buyer is interested in buying a house which has a foundation challenge or displays indications of moisture in the basement.
As a house seller, you must reveal to the purchaser any crucial problems with your property or you may be in trouble down the road.
So you shouldn't simply ignore the structure problem and then leave it for the next guy.
If you're seeing some worrying problems at your home, avoid getting fearful that the circumstance is too complex or expensive to get fixed.
Professional contractors can fix almost every condition.
Talk it Over
It's best to call one of the few area companies that have been operating in this area for several years.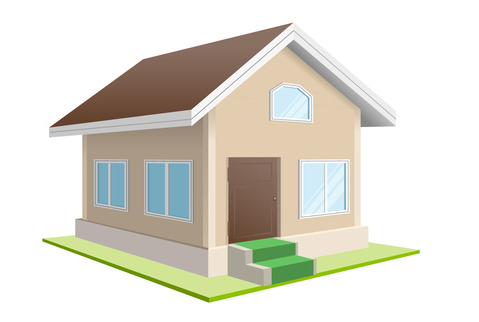 Our dependable building contractors and teams have earned the experience to make extensive foundation inspections and properly handle your circumstances.
Which Neighborhoods Do They Work In?
The service region consists of the general south Pasadena metropolitan area including San Gabriel, Temple City, East San Gabriel and the 91776, 91007, 91780 and 91775 zip codes.
Here Is What They Do:
– Mud Jacking
– Basement Waterproofer
– Building Leveling
– Concrete Foundation Repair
– Concrete Crack Repair
A Contractor Near Me in South Pasadena
Help is offered at homes and business properties in San Gabriel, Temple City, East San Gabriel and the 91776, 91007, 91780 and 91775 zips.