Does Your Lodi Home Have Foundation Issues? Concrete Cracks?
Find someone with practical answers to all kinds of house structure, sinking concrete or wet basement conditions.
In case you are dealing with a challenge at your home at one of these areas – just get some help.
They might be able to give you a bit of advice while you are on the phone, but an extensive examination is usually the best option.
They will put together an appointment to drive out and investigate your property and provide you with their thoughts on the preferred direction forward to getting your condition resolved.
Do I Have a Problem?
When it comes to noticing home structure issues, sometimes the property owner knows right away something is wrong. In some circumstances, the signs are really evident.
In other cases the signs are tough to see. And these issues can occur in all types of houses, no matter what kind of age or design they are.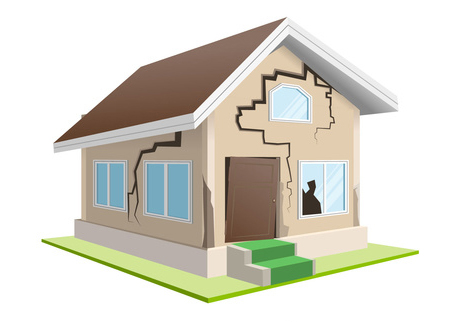 Typical Problem Signs:
• Water in your crawlspace or basement
• Separated or cracked interior molding (usually crown or door molding)
• Cracks around exterior doors or garage doors
• Floors are irregular, weak or beginning to warp
• Windows or doors which stick to their frames
• Cracking in any solid surface wall, brick wall or mortar
• Uneven or sloping floors
• Up and down cracking in the sheet rock between a door frame and ceiling
• Separations between two exterior walls or one wall and chimney
• Significant cracks in a cement basement floor or concrete foundation
• New spaces between a wall and ceiling or your wall and floor
• Your basement always smells musty or seems damp and humid
• Pooling of water near your home after rains
This Situation Looks Like a Major Problem – Is It?
House foundation repairs can be challenging, but they can get resolved.
Other challenges, like lifting a section of a concrete sidewalk, are much less complicated.
That being said, correcting a building structural problem will take a good contractor and work crew, together with the appropriate tools and equipment to raise and fix a house that is no longer straight and level.
Waterproofing Basements in Lodi California
If your basement keeps getting wet, they will discover why it's occurring and how to stop it.
To make your home watertight, they might do a bit of work inside or under the house, or they could aim their attention just on the ground and yard grading around your house, or it could be necessary to work on a combination of the two.
In certain cases, merely a minor regrading of a lot yard, getting new gutters or investing in an outside drain might take care of the problem without having to work on the actual basement walls at all.
Lodi Concrete Slab Jacking Lifting Service
Another service they do is cement slab raising. Some contractors label this process mud jacking or slab jacking.
If you notice an area of your cement courtyard, driveway or walkway that has sunk down into the dirt so it is no longer even, they can boost it back up again.
Mudjacking is a process of vigorously shooting a caulk-like substance below a submerged slab. This caulk oozes into every empty space underneath the concrete and causes the slab to lift up.
Your walkway, terrace or garage floor will look much better once the parts are the same height, and nobody is going to be tripping on them any longer either.
Why Does This Situation Come Up?
These issues come about because the ground under your home and driveway gradually moves. It gently contracts or swells as a result of water and changes in temperature.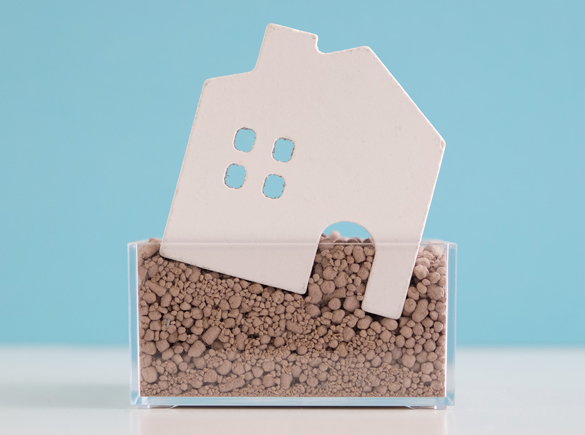 This slight, but sustained, activity can apply stress on whatever solid structure is on top of it. Most structures can deal with a little of this movement, but too much movement, too often, can harm even a newly-built building.
While you won't command or change our San Joaquin Valley weather, having your home built on a yard that has lousy drainage or insufficient grading or your property doesn't have good rain gutters may be considerable factors in whether or not you experience a difficult structure circumstance at your property.
One significant element that a property owner can not help is the natural physical makeup of the soil their home is located on.
The makeup of soil and ground in different parts of the country can differ substantially.
Some clay soil varieties will be more absorbent than others. The more absorbent the soil is, the more water it will hold and the more it will expand when it gets exposed to water. Big expansion and contraction isn't good. Unfortunately some of the worst types of these clay soils can be found in spots of San Joaquin County.
Another element that might be a factor is the presence of a considerable tree which is too close to your house. Although it's not as common, during a lengthy dry and hot period, a large tree's roots may extract all the available moisture from the soil around making the ground too dry and compacted. And thick, long roots can also put force on a foundation too.
These examples of ecological tension can contribute to small-scale cracks in your house's structure. Modest cracks let in dampness and tiny bugs, and these little cracks might get larger each year.
It's Best to Not Wait Too Long
If you are worried about an issue with your California home, it's recommended you at least get it looked over and then maybe corrected.
At least have it checked. Try not to wait.
You shouldn't neglect it and then just hope that it goes away. Because it won't.
A foundation crack repair should be dealt with fairly quickly.
You are already aware your basement foundation literally assists your entire structure. Your walls, floors and roof rely on it. If you don't take care of it you might only make it worse and you might wind up in a serious situation later.
Moisture routinely seeping into a basement will cause complications including mildew and mold. And these complications will just become worse with time.
When you're considering putting your house up for sale, no buyer likes to purchase a home that has a foundation situation or has signs of moisture previously in the basement.
As a home seller, you have to disclose to the prospective buyer any known critical trouble at your home or you might find yourself in civil trouble months after the sale.
Try to not worry about it before knowing the details.
Most conditions that appear way too complicated to solve through the property owner's eyes can get repaired. The repair might need a tricky and sometimes hard number of steps, but the repairs can get completed.
Get Your San Joaquin Property Inspected
It's best to contact one of these companies that has been working in this field for years.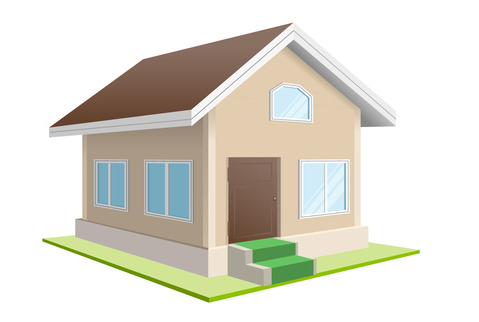 They are a local company with the experience and tools to conduct reliable structure inspections and also come up with a reliable plan to treat your situation.
Where Do They Work?
They work all around the local area. They see clients from Stockton up to Lodi including the 95240, 95241 and 95242. Make a call and set up a time to meet. If your house is situated in a remote area that is too far out, they will just let you know.
Repair Stuff They Get Done:
– Mud Jacking
– Basement Waterproofer
– Building Leveling
– Concrete Foundation Repair
– Concrete Crack Repair
A California Contractor Near Me
Projects are started at homes and business properties from Stockton north to Lodi.
This includes the neighborhoods in or near the 95240, 95241 and 95242 zip codes.
Foundation Solvers Stockton, CA