Got Concrete, Foundation or Wet Basement Problems in Lawrence KS?
These folks deliver sensible answers to most home structure, wet crawlspace or sinking cement issues in this area.
If you are nervous your home has a condition in one of these things, just give a call and talk it over.
You will get some information right on the phone, or establish a time to come over to give your home a good inspection and provide some guidance on how to get it fixed.
How Do I Know For Sure I Have a Problem?
Look, in many cases, it can be hard to know if you have a big problem or not.
For instance, many basement floor cracks are typical and harmless; other times, they might signal a problem.
In a few other situations, like when you have water around your crawl space every time it rains, it's quite obvious you have yourself a problem that needs handling.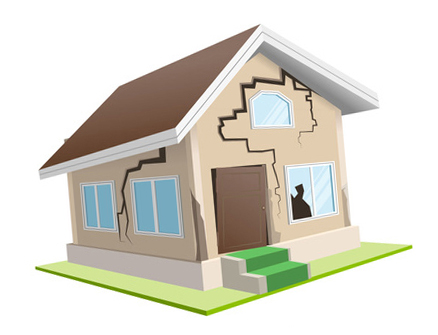 The Following Are Some Things To Watch Out For
• Flooring has become uneven, bouncy or pitched
• There are puddles of water near your house after it rains
• Your basement is humid, damp or smells musty
• Separated interior moldings, often crown or door molding
• Water gets in your basement
• Any cracking in interior or exterior walls, bricks or mortar
• Gaps around a doorway, particularly an exterior or garage door
• Vertical cracking in sheet rock, typically up between a door frame and the ceiling
• Gaps or separations between exterior walls or walls and chimney
• Significant cracks in your cement basement floor or foundation
• Spaces between a wall and floor or your wall and ceiling
This Looks Like a Major Problem – Is It?
Homeowners sometimes think their house problem is so large it will be virtually impossible to fix, but, in most cases, most problems can be repaired.
These kind of home improvements are tricky.
They need a skilled and experienced foundation repair contractor and staff, equipped with specific tools, to modify and fix a sunken house foundation, perform a building leveling or other serious structure procedure.
Best Basement Waterproofing Company in Lawrence
If your basement lets water in after a considerable rain, they can stop it.
An expert can determine where water is leaking in and some good ways to stop it.
No homeowner should deal with a wet crawlspace or basement.
The appropriate strategy to your wet basement might involve doing some waterproofing duties in your basement, taking care of the soil height and landscape around your property, or a mix of the two.
They may be able to remedy your situation without the need for access to your basement walls at all.
Lawrence Concrete Slab Lifting
An additional important service provided is mudjacking.
Mudjacking is frequently called slab jacking or mud jacking.
This is how they can lift up sections of your cement walkway, veranda or courtyard that may have sunk down into the ground through the years.
Mudjacking is a procedure where your contractor will insert a mud or caulk-like substance underneath a low cement slab.
This kind of thick substance amasses under the slab, stiffens and forces the slab to raise up to the desired height.
Cement slab elevating is the economical strategy to remedy your uneven terrace or sidewalk.
Making all sections level will also prevent tripping incidents and accidents.
How Come We Have This Problem?
Underneath your house, driveway and yard, the earth is very steadily shifting.
It swells and shrinks as a result of wetness, changes in temperature and other variables.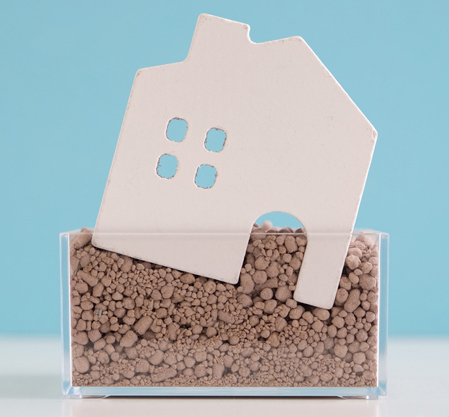 This small, but ongoing movement can cause the building above the soil to react.
Parts of the structure might slide up or down or side to side.
The changing is minimal, but even nominal motions, happening many times, may result in a problem with the building itself one day.
Most homeowners will not experience substantial foundation or water difficulties, but a few do.
There are a few tasks a property owner can do to help prevent problems.
First they can make sure the yard their home is built on is properly graded to help move water away from their home.
And they should make sure they've got rain gutters that collects all the rain that falls on their home and move it away from their home also.
One particular crucial factor that a homeowner can't change is the natural composition of the soil their home sits on.
Soil varies in different parts of the country.
Some types of soils are more moisture resistant than other types are.
The more absorbent the dirt, the more water it catches and the more it can expand when it gets exposed to moisture.
That isn't very good.
Unfortunately, in some Kansas areas, our soil is more absorbent than most.
Even something as seemingly harmless as having a substantial tree close to your residence might result one day in a dilemma.
The long roots of a big tree might extend underneath a home, push up against the cement and also draw out too much moisture out of the soil during our warm, dry summer months, making the ground under the house too dry.
These sorts of environmental stress might lead to small cracks in your home's structure.
These little cracks draw in humidity and bugs, and those tiny cracks can grow larger as time goes on.
Is It Okay To Wait on an Inspection?
When you have a challenge with your home, make an appointment to have it checked out.
A quick inspection isn't something you should wait on.
You should not neglect it and then hope that it goes away someday.
You know it won't.
A foundation crack repair job should be taken care of fairly quickly.
You know your foundation physically holds up the complete physical structure.
Your walls, roof and floors depend on it.
If you do not take care of it you might only make it worse and wind up in a difficult dilemma later.
If moisture incrementally penetrates into a basement, it might lead to concerns through the years as mildew and mold.
And it will not get any better over time either.
Some homeowners wish to put repairs off because they think they'll be moving soon.
But it's very hard to sell any home that contains signals which might suggest a foundation problem.
Buyers get terrified of being stuck with a considerable repair bill once they move in.
However awful your circumstances might look, most scenarios can be solved.
Some jobs are bigger than other ones and some might require a complex process, but they can get done.
So try not to worry until you have your house inspected by a pro.
Get it Done
When it comes to selecting which contractor to use for your project, you've got a couple of options.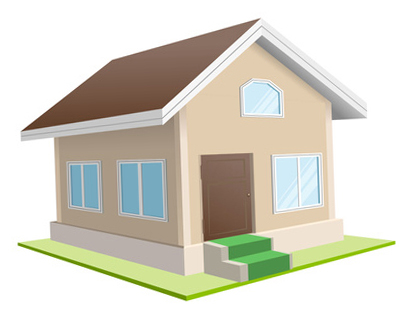 These trained and tested contractors and teams bring the needed experience come out and complete foundation inspections and you will be happy with the work.
What Communities Do They Work In?
The typical operating area is the whole Topeka-Lawrence metro area, often near Clinton Lake, University of Kansas campus district, Riverfront Park, Rock Chalk Park, Eudora or the Jayhawk Club area.
Make an easy phone call and talk it over.
The call is free and there is no obligation associated with it.
Happy to Help Here:
Clinton State Park
University of Kansas campus area
Riverfront Park
Rock Chalk Park
Eudora
Jayhawk Club
Over near Topeka
Most any Lawrence suburb